With a technical spec and on-sale date, yes? Don't hold your breath…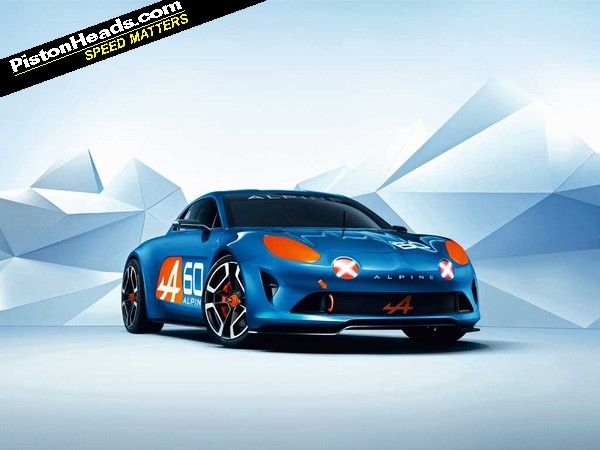 After all that, the Alpine Celebration concept has been "specially created for Le Mans". Yes, it will appear at Goodwood also but there's the distinct impression this car won't influence a
future Alpine road car
. Let's see.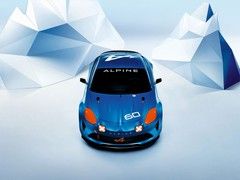 Clues to a production Alpine? Officially 'non'
As you would expect given the name, the concept draws heavily on Alpine's former glories. Its clearest influence is the A110, as seen in the wheel design, those double headlamps and, most obviously, in its layout as two door coupe with the engine out the back. Alpine describes the Celebration as a car which "faithfully replicates the timeless style of Alpines of old whilst adding a modern twist" and, most amusingly, "single-handedly symbolises the very essence of driving pleasure a la francaise". Make your own jokes there…Anyone expecting more technical detail on the Celebration at present will be disappointed. Alpine says there are "prominent brake discs", an "impressive diffuser" and a, er, "power plant". Frustratingly short on the stuff we want to know about then, especially given the hints were that this car previewed a production Alpine. We'll hope to get a poke around the car later once the race takes everyone's attention and obtain some more info.
What else do you need to know? Apparently a lot, given Alpine's press release extends to 31 paragraphs. It focuses – quelle surprise – on the styling a little more, that Alpine was "mindful of remaining elegant whilst … responding to the need for frugality and efficiency." Seriously. But the end result is pretty successful from here, even if we just missed it out on track. More info once we've seen it!