The Geneva show is one of the biggest motoring events of the year, with new cars from Audi, Bugatti, Jaguar, Mercedes-Benz, Porsche and Volkswagen set to make debuts
The Geneva motor show takes place on 1 March and Autocar will be there to bring you the very latest news, pictures and analysis of what is traditionally one of the most important motoring events of the year.
As a European show, Geneva usually hosts vehicles which will have direct relevance to the UK market. For 2016, we're expecting new vehicle debuts from the likes of Audi, Bugatti, Jaguar, Mercedes-Benz, Porsche and Volkswagen. Among the new metal planned for Geneva are concept cars, production-ready vehicles and futuristic technology displays.
Keep checking back to this page as we'll be updating this list with details of more cars ahead of the show, and click here to read more Geneva motor show news.
Here are the key cars to watch out for at the Geneva motor show in 2016.
Geneva show 2016 – the key cars
Alpina B7 – with a new BMW 7 Series already out, Alpina is working on its own modified version. It's expected to use a more potent version of the twin-turbo 4.4-litre V8 engine that already features in the firm's B5 and B6 models. The car has also been teased in an official video.
Alpine Vision concept – Renault's reboot of the Alpine brand will start with a production version of the Alpine Vision concept, which will be a 2017 rival to the Porsche Cayman.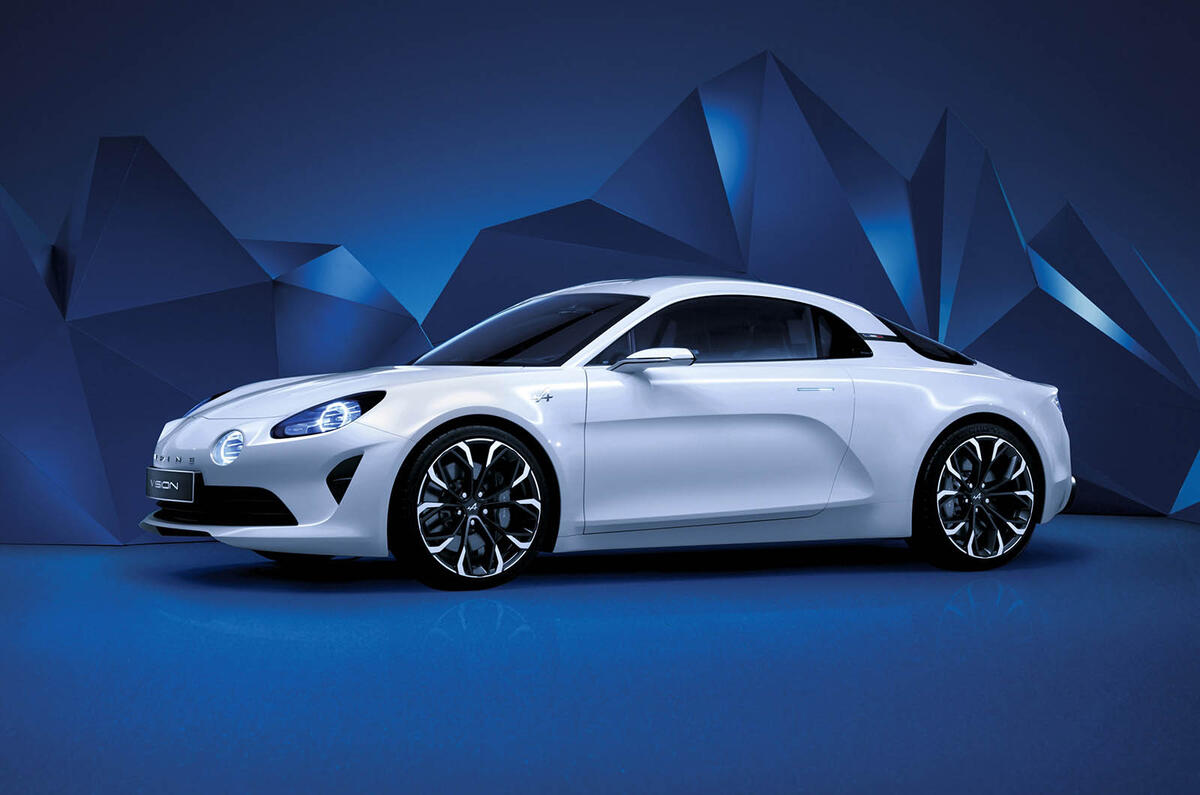 ApolloN – Gumpert has rebranded to Apollo Automobil, and the ApolloN is its first car since the re-brand. Apollo has dubbed the car "the fastest road car on the planet", although this is yet to be substantiated.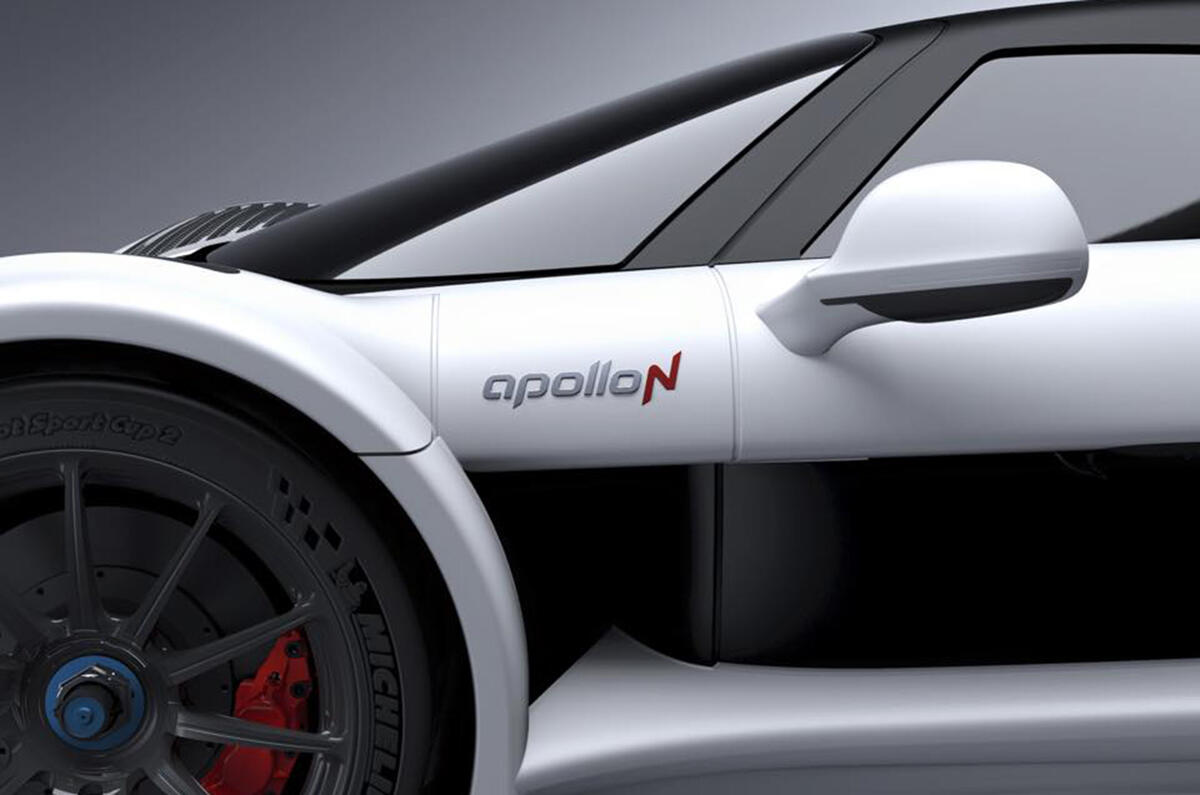 Arash AF10 – Arash is back, with a revised version of its AF10 hypercar. This time around, Arash claims the power output of the now hybrid AF10 to be 2080bhp, with a 200mph top speed and 2.8sec 0-62mph time, along with a £1million price tag.
Aston Martin DB11 – The production version of Aston Martin's new range-topping sports car will be seen in Geneva, but the car has already received an early debut thanks to a leaked image. Engine options will include a new twin-turbo 5.2-litre V12 with around 600bhp.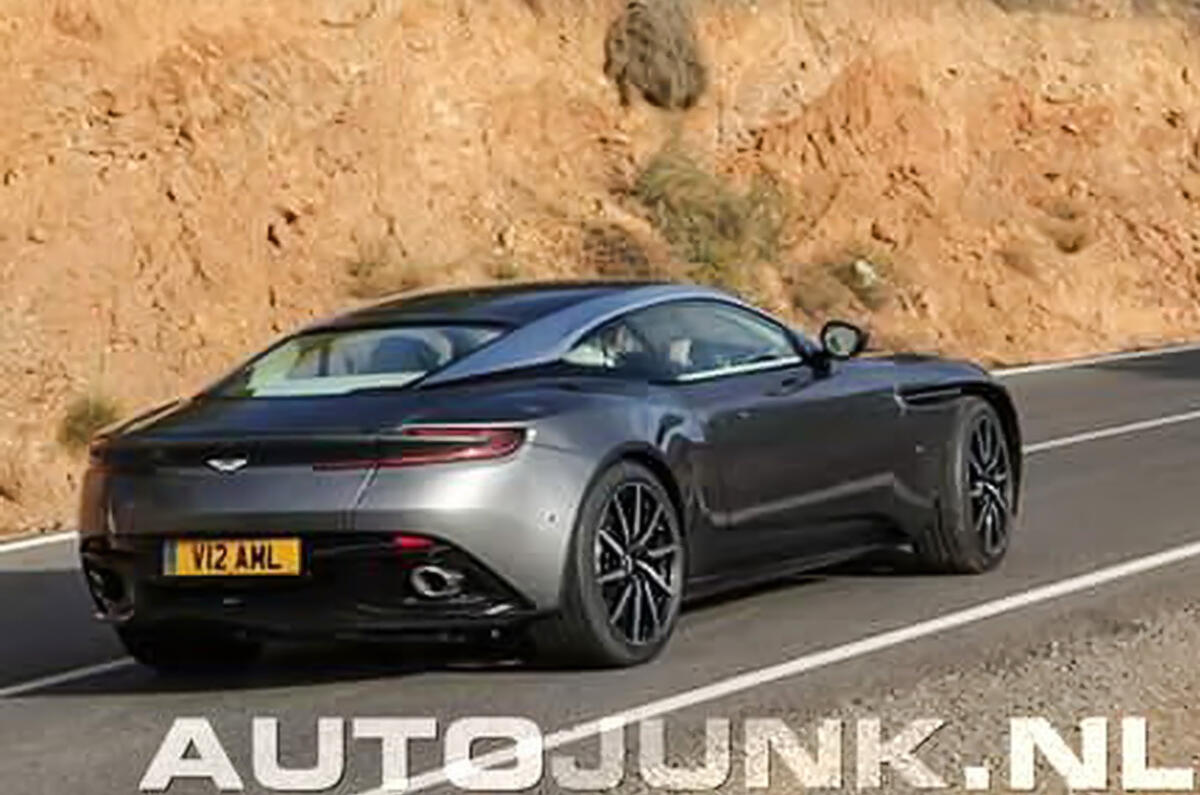 Audi Q2 – The smallest of Audi's SUV line-up was formerly known as the Q1 but has since been renamed Q2. When it goes on sale, the Q2 will act as a premium rival for the likes of the Nissan Juke and Renault Captur.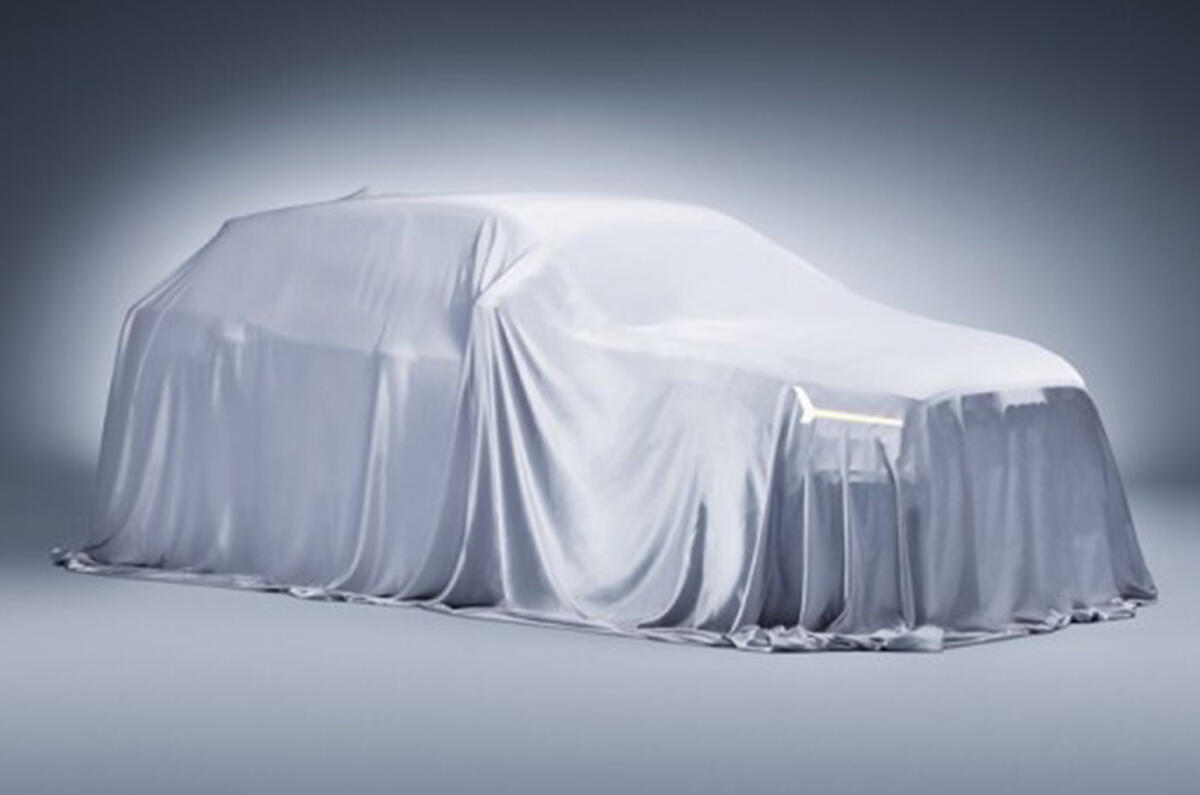 Audi RS Q3 Performance – The new Q3 range-topper adds 27bhp and 11lb ft to the RS Q3, increases 0-62mph acceleration to 4.4sec and raises the top speed to 167mph.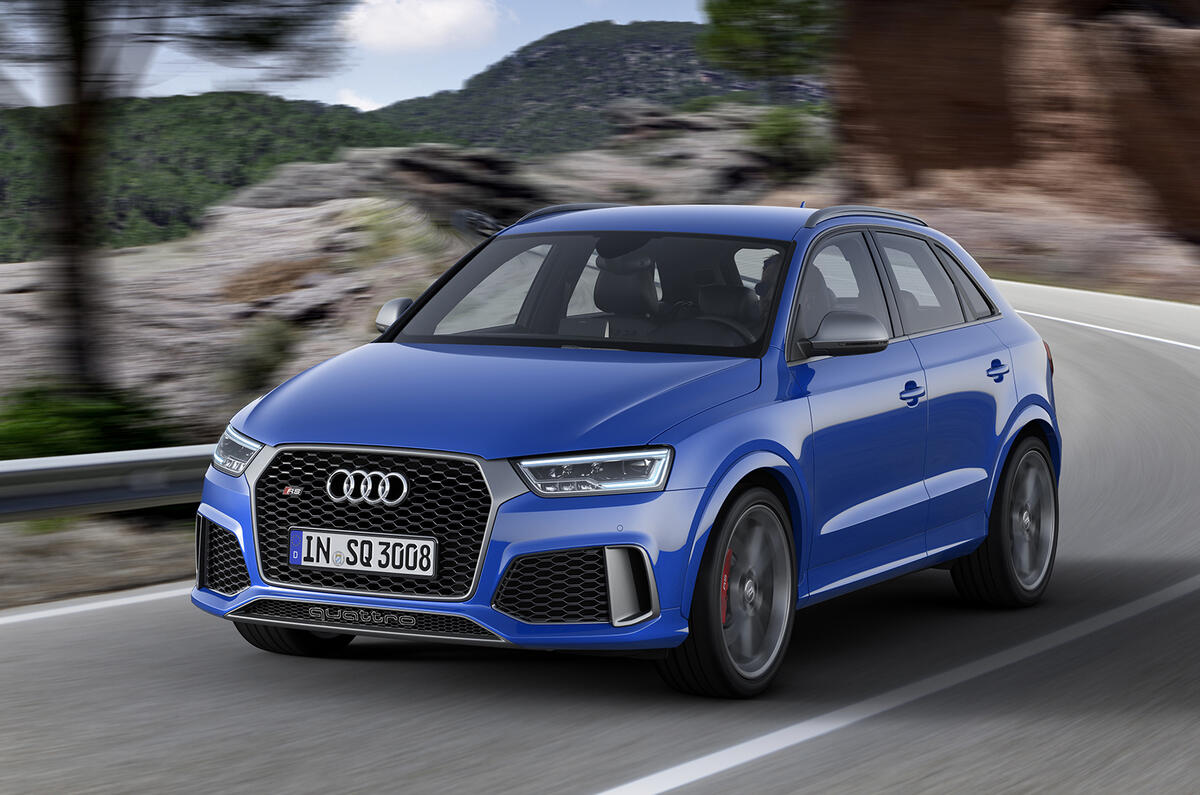 Bentley Mulsanne facelift – Bentley will showcase the facelifted Mulsanne at Geneva. Among the updates are two new variants; an extended wheelbase version with extra rear leg room, and the other with four rear seats in two facing rows.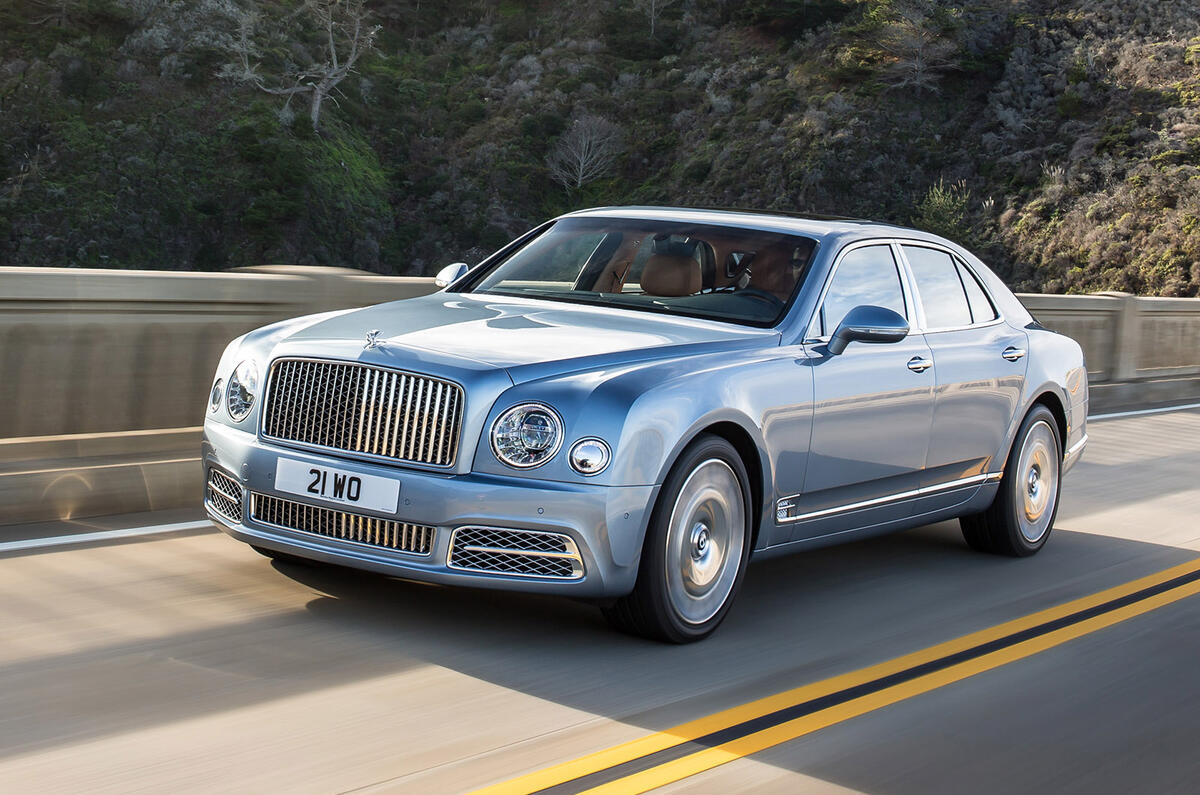 Bugatti Chiron – A strong 'star of the show' contender is Bugatti's new hypercar. Dubbed Chiron, the successor to the Veyron will feature a hybrid powertrain producing around 1479bhp and be capable of reaching at least 270mph.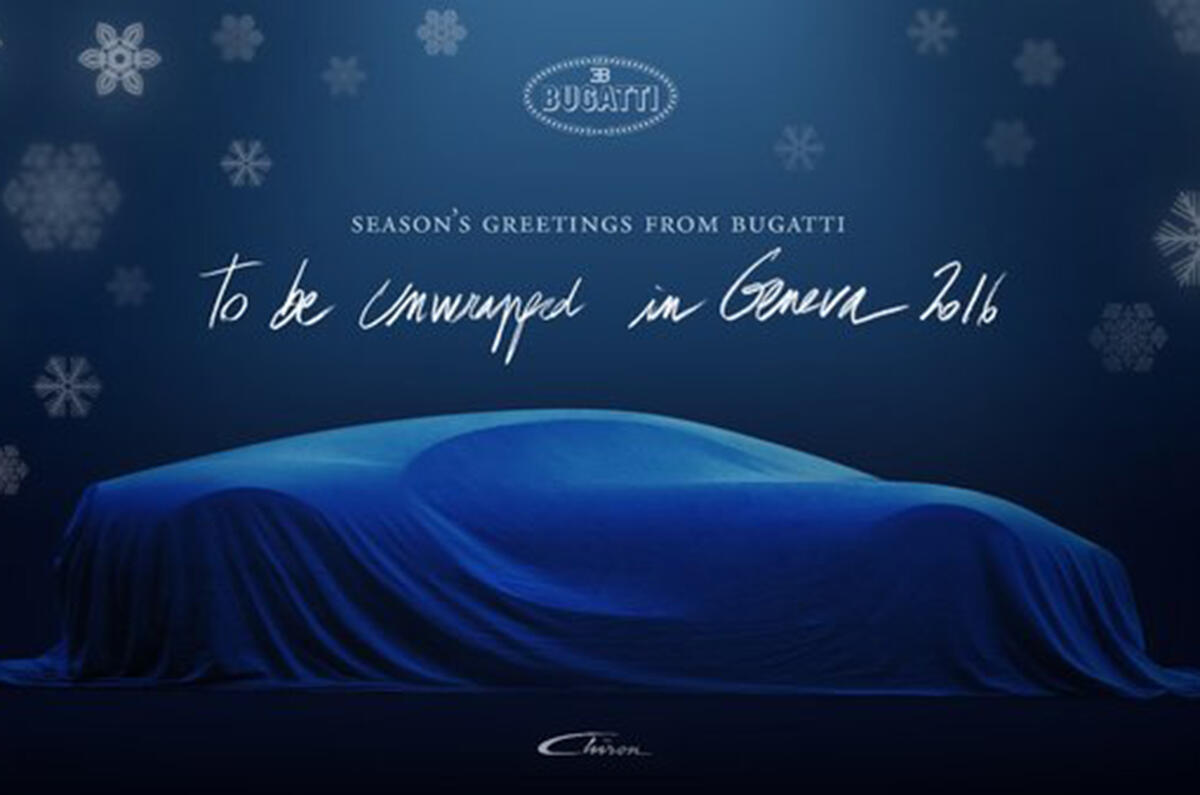 Citroen C4 Cactus Rip Curl Special Edition – the Citroen C4 Cactus gets a surf-inspired once-over for the Rip Curl Special Edition. White graphics and exterior trim, and orange interior styling highlights mark out the Rip Curl Cactus, along with Citroen's Grip Control system providing extra traction.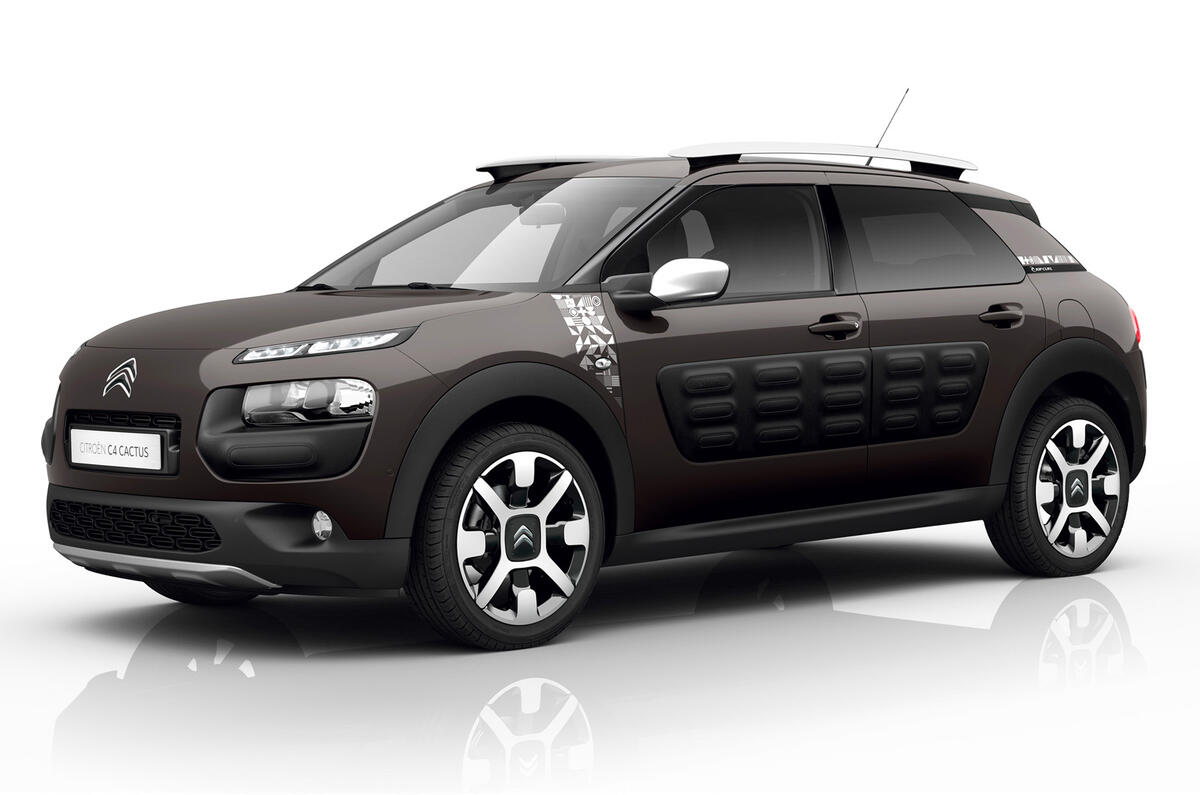 Citroen Spacetourer Hyphen concept – a rugged version of Citroen's Spacetourer MPV. Production-ready versions of the Spacetourer, as well as its sister cars, the Peugeot Traveller and Toyota Proace, will also be at Geneva.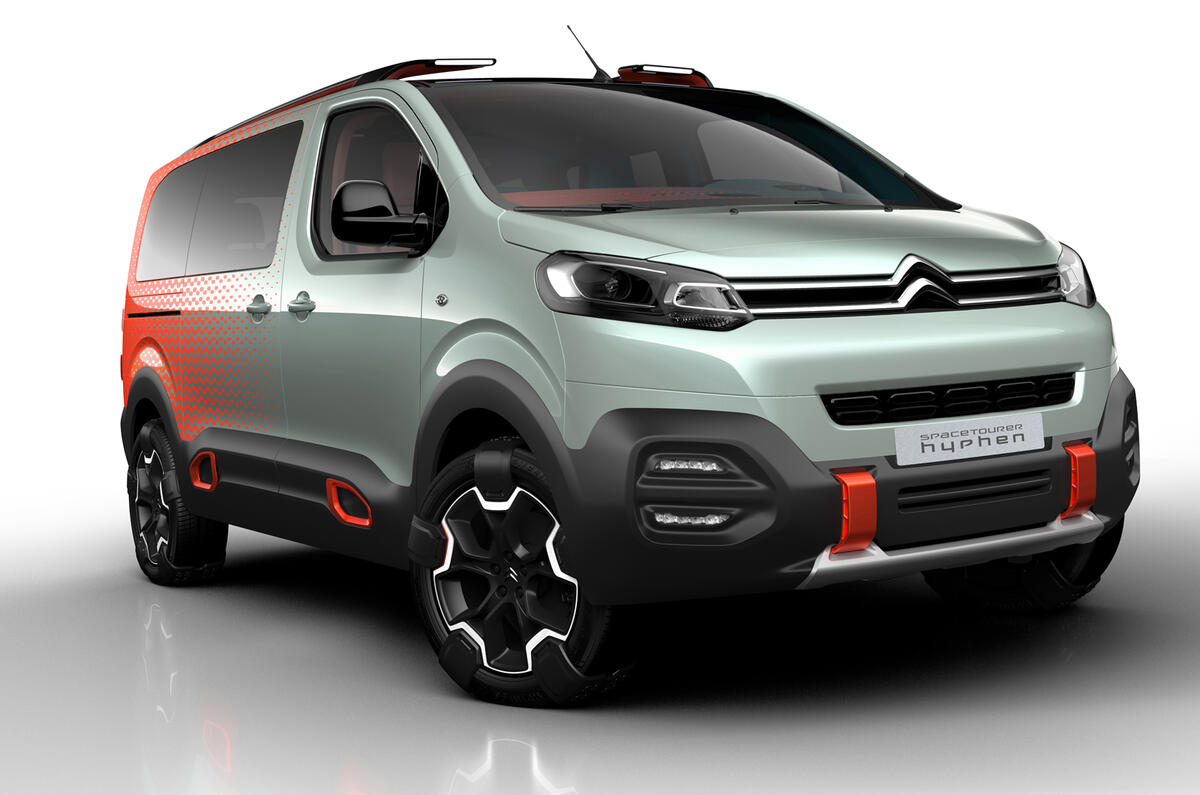 Ferrari GTC4Lusso – the Ferrari FF gets a new look and a new name with its mid-life facelift. The GTC4Lusso packs 680bhp and 514lb ft, with a claimed 0-62mph time of just 3.4sec.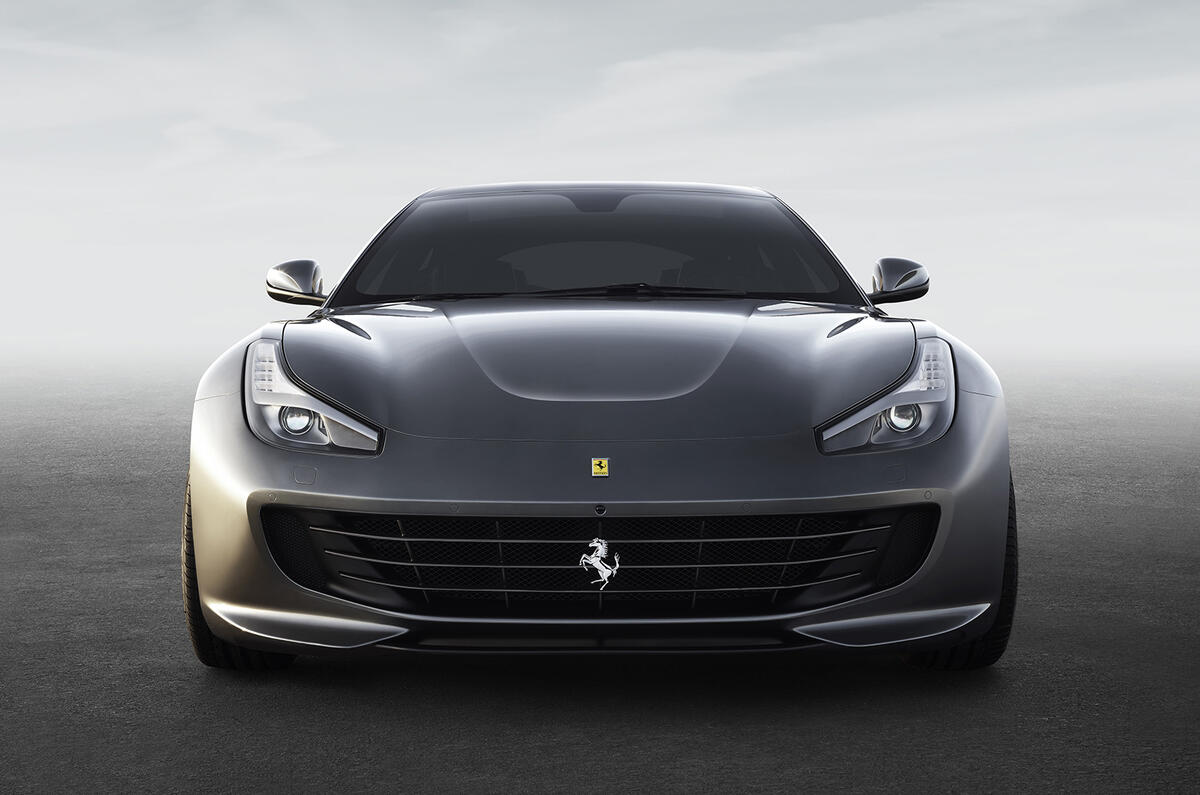 Fiat Tipo hatchback – Fiat's new mass-market hatchback is one of three Tipo variants that will be on show in Geneva. It will be powered by a choice of MultiJet II diesel and Multiair petrol engines at launch.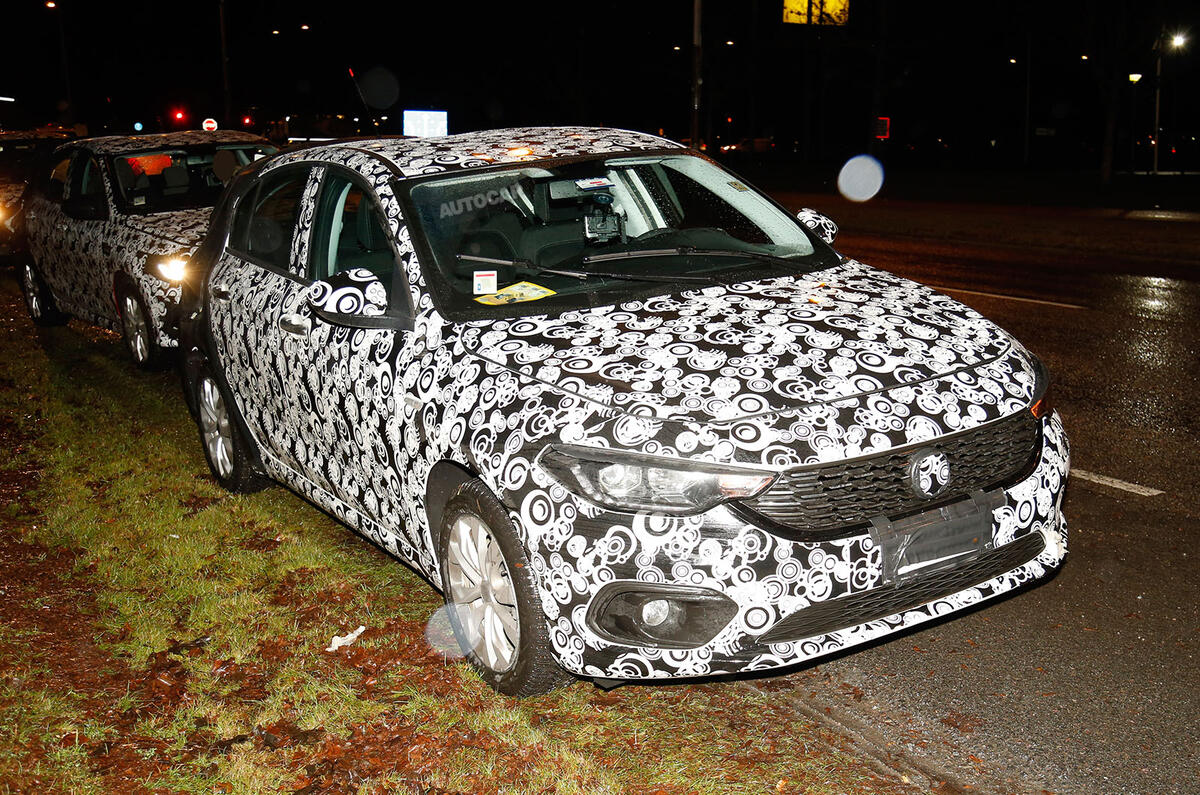 Honda Civic – Honda will preview the next Civic with a concept at Geneva. Although only a prototype, the concept has been teased by a design sketch and marks a considerable departure from the current Civic's design.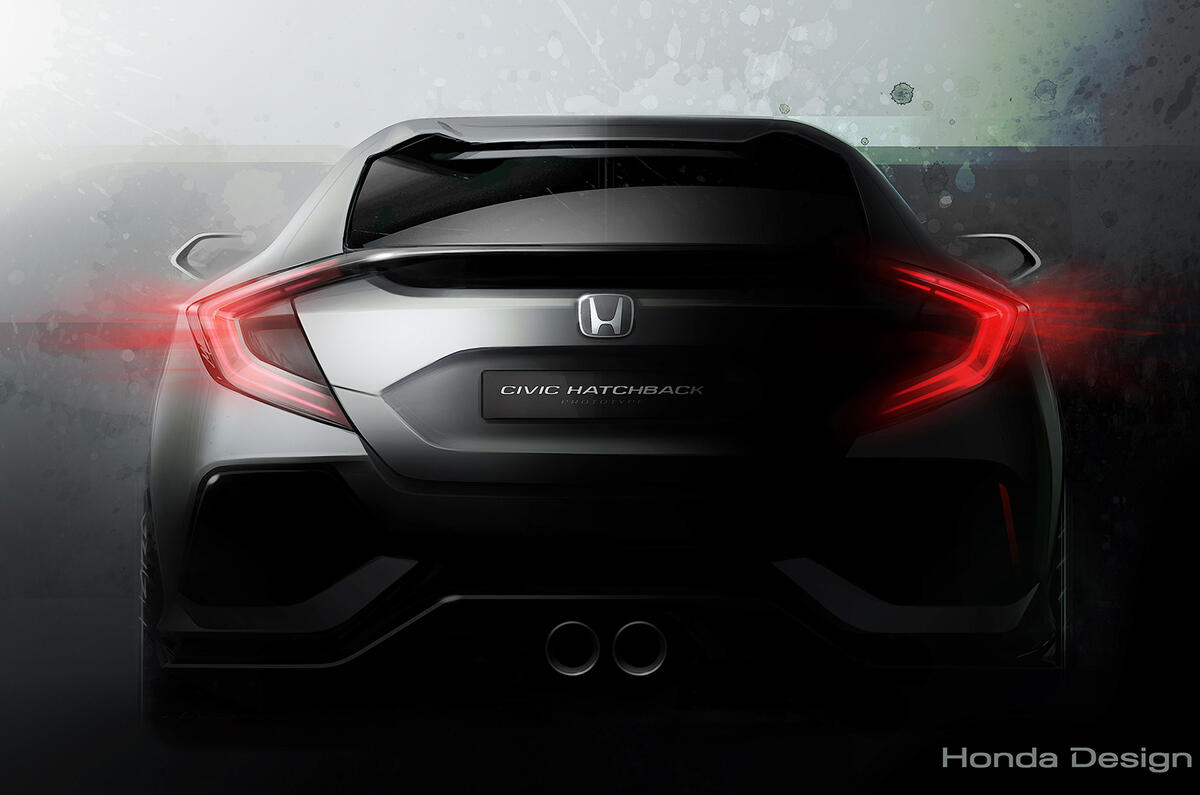 Hyundai Ioniq – Hyundai's first dedicated hybrid model will eventually come in three guises, with all-electric, plug-in hybrid or conventional hybrid powertrains. In hybrid form, the Ioniq draws its power from a 1.6-litre petrol engine working in conjunction with an electric motor.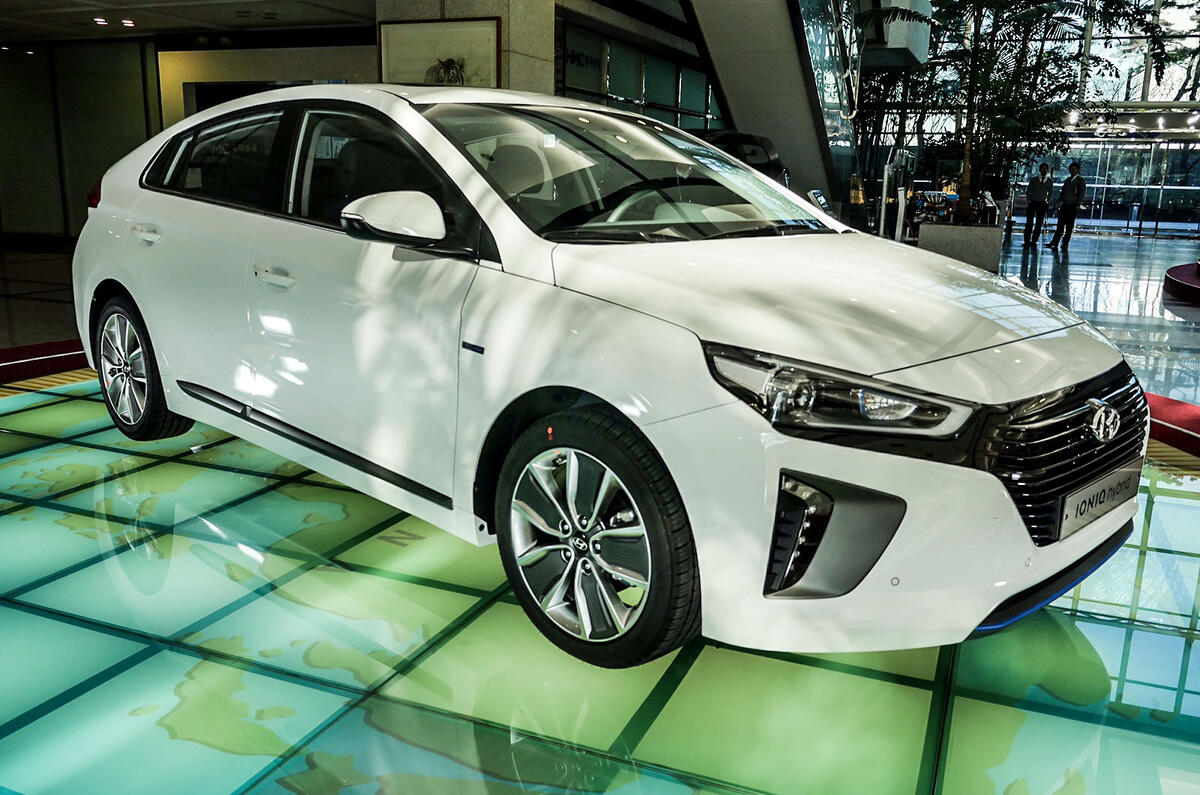 Italdesign Giugiaro – little information has been released about what Italdesign Giugiaro will take to the Geneva motor show, and a teaser image gives little in the way of clues. It's likely to show Italdesign Giugiaro's vision for the future of the car industry, though.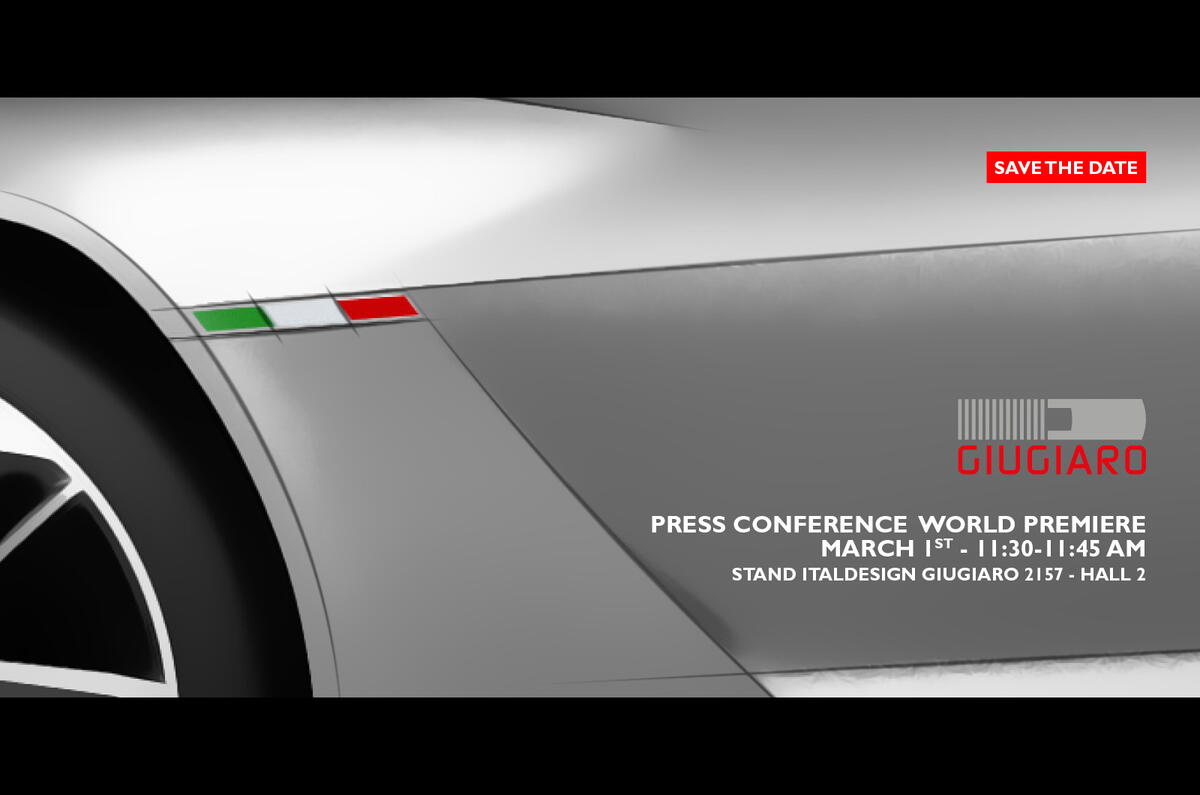 Jaguar F-Type SVR – Jaguar Land Rover's Special Vehicle Operations division has upgraded the F-Type sports car, producing a model that is capable of 200mph in coupe form and gets 567bhp from its supercharged 5.0-litre V8 engine.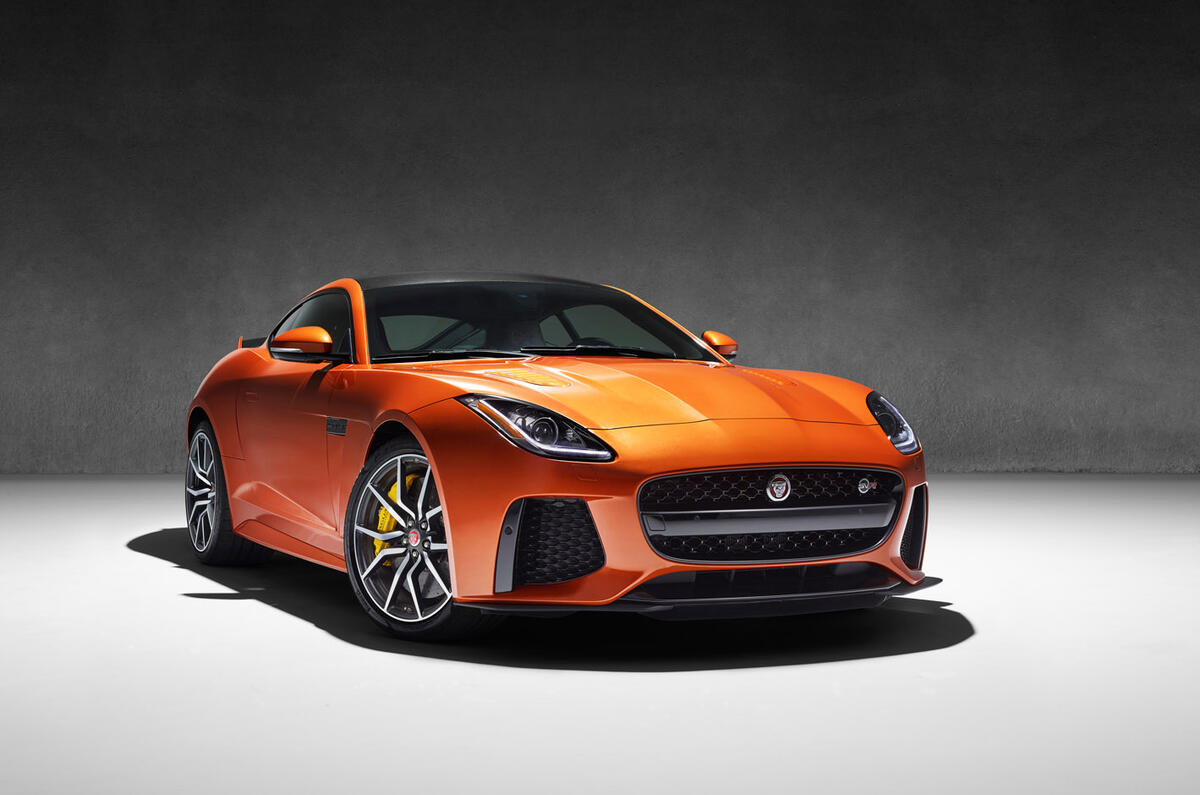 Kahn Design Vengeance WB12 – coachbuilder and tuner Kahn will premiere its £300,000 Aston Martin DB9-based Vengeance WB12 at the Geneva show, with styling inspired by Aston Martin models of the 1980s and 1990s.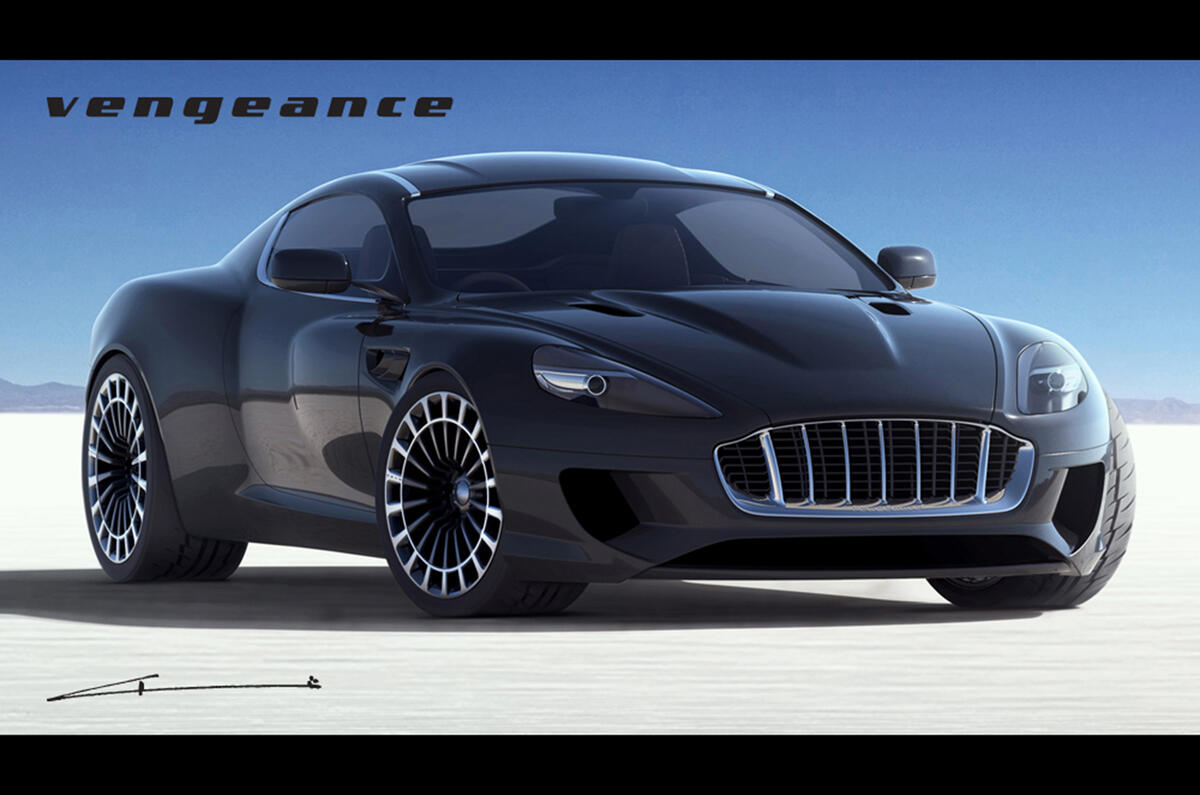 Lamborghini Centenario – Only 40 versions of Lamborghini's new £1.64 million supercar will be built, but all have already been sold. The new model will celebrate the 100th birthday of Lamborghini's founder.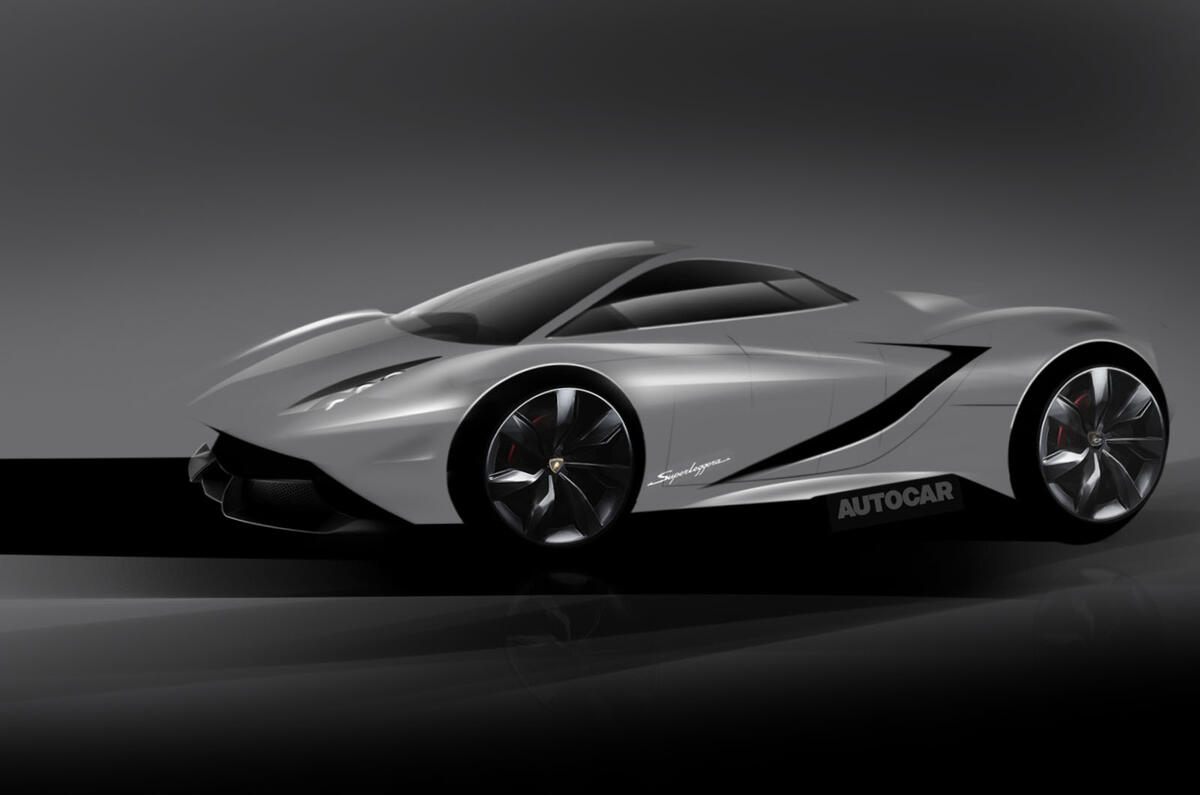 Lexus LC500h – Lexus stole the Detroit motor show with the LC500 coupé, and the model, which is earmarked for production, is due to hit Geneva in hybrid guise, with Lexus's new Multi Stage Hybrid System.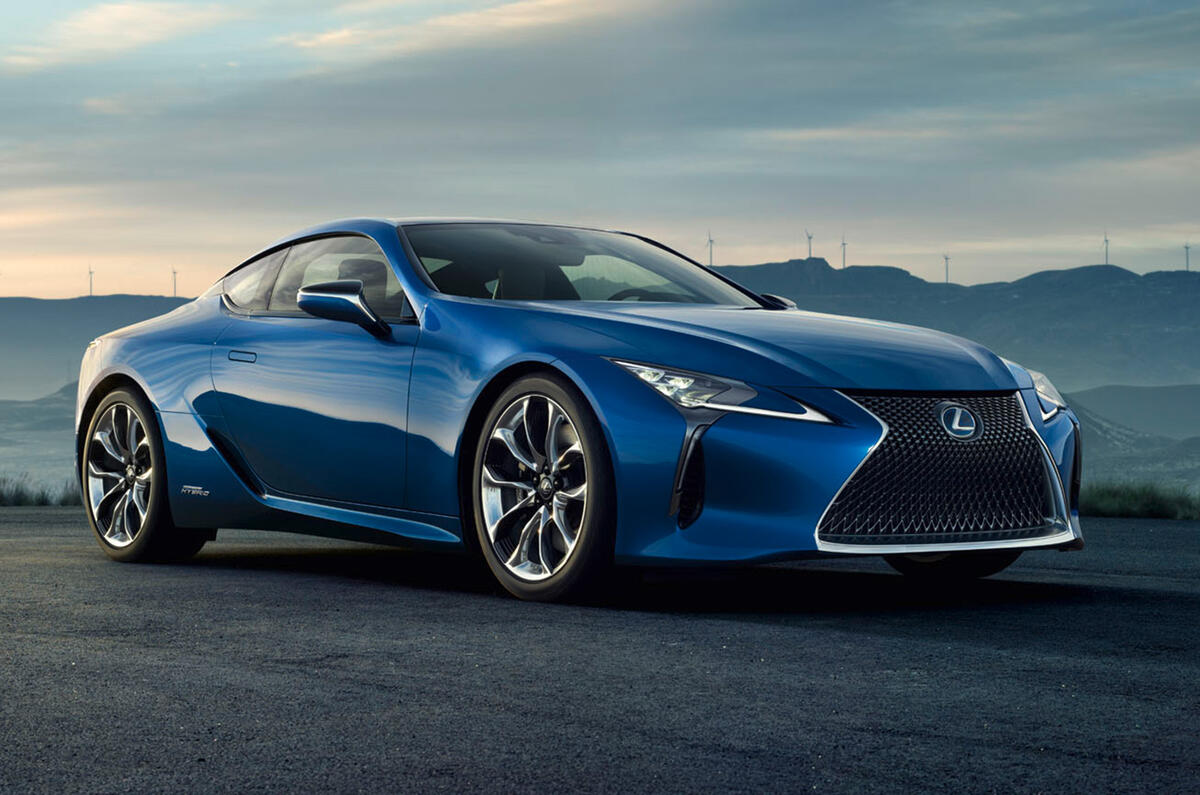 Maserati Levante – Maserati's crucial first SUV model is designed to help the Italian marque grow its sales volume and will rival the likes of the Porsche Cayenne. Recent spy pictures have shown the Levante in winter testing.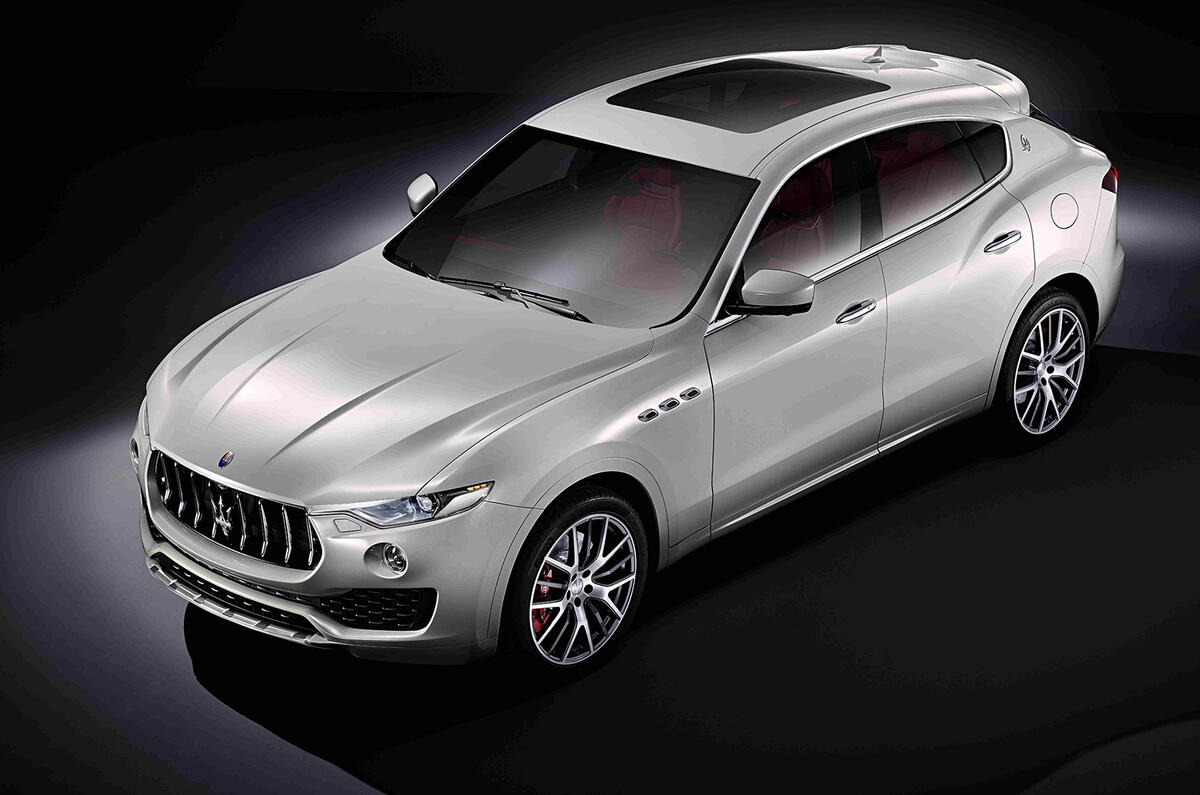 McLaren P1 and 675LT Spider MSO – two bespoke McLarens produced by the McLaren Special Operations division will be revealed at Geneva. The MSO-enhanced P1 will feature a "full-body carbonfibre conversion" and black alloy wheels, while the specially modified 675LT Spider will sport ceramic grey paintwork, a carbonfibre retracting hard-top and carbonfibre weave on the rear wing. Both cars also have a 24-carat gold heat shield.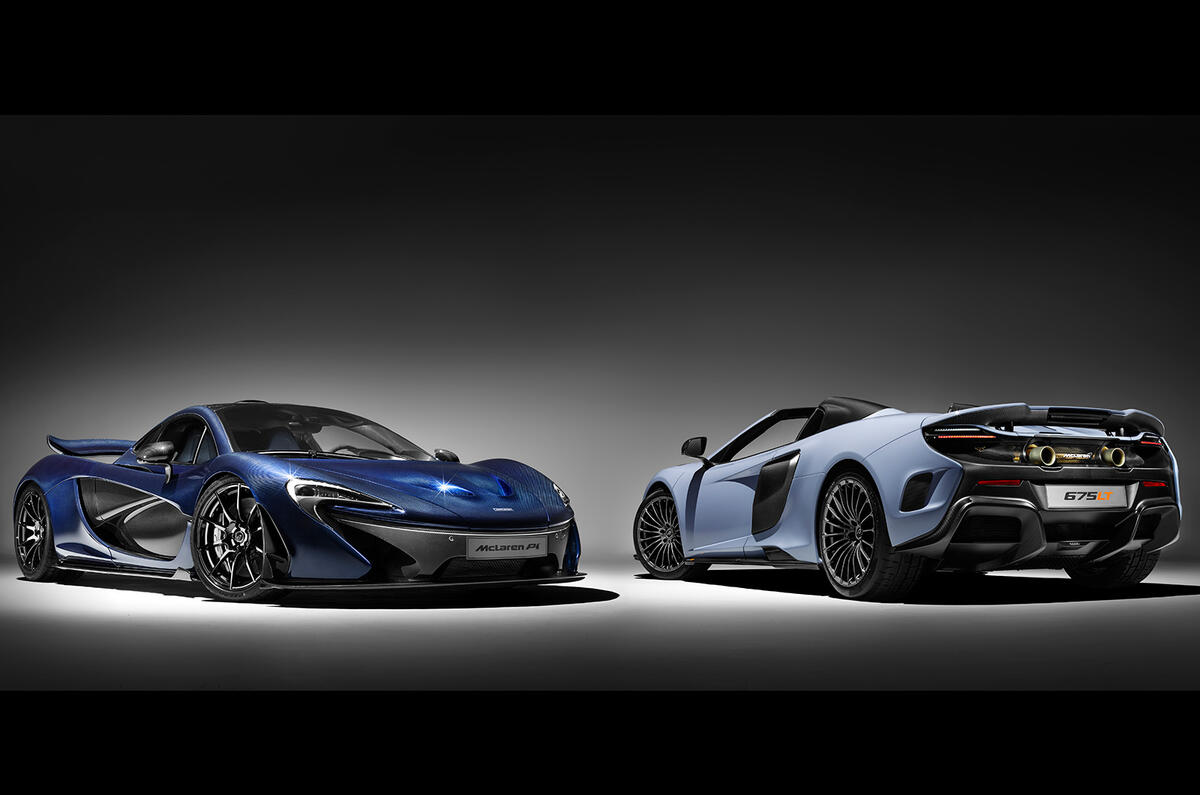 Mercedes-Benz C-Class Cabriolet – Although its presence in Geneva has yet to be confirmed, the new open-top C-Class is likely to make its debut in Geneva, given that it's due to reach the UK this summer. Expect engine options and specifciations to mirror those of the C-Class Coupé.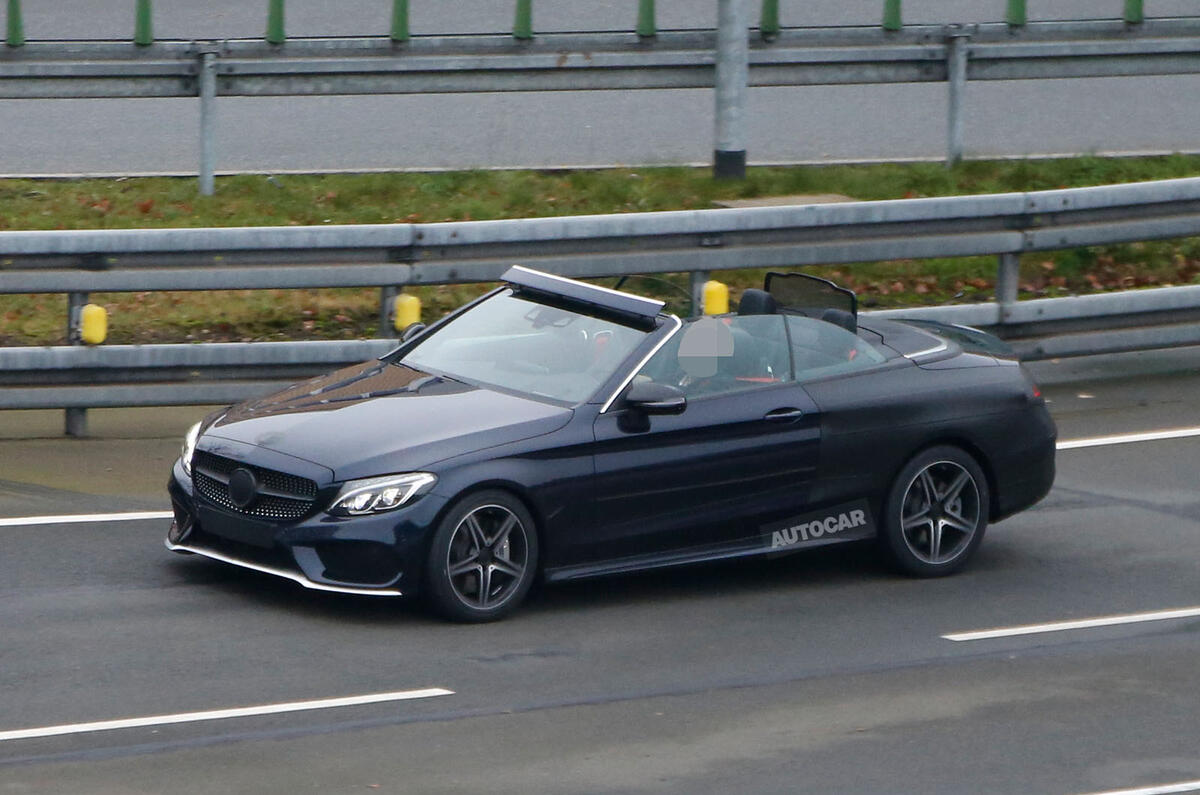 Mitsubishi ASX and L200 design studies – Mitsubishi has released a teaser image of two Geneva-bound concept cars based on the current ASX and L200 pickup. The two cars are based on the current models, with toughened-up styling.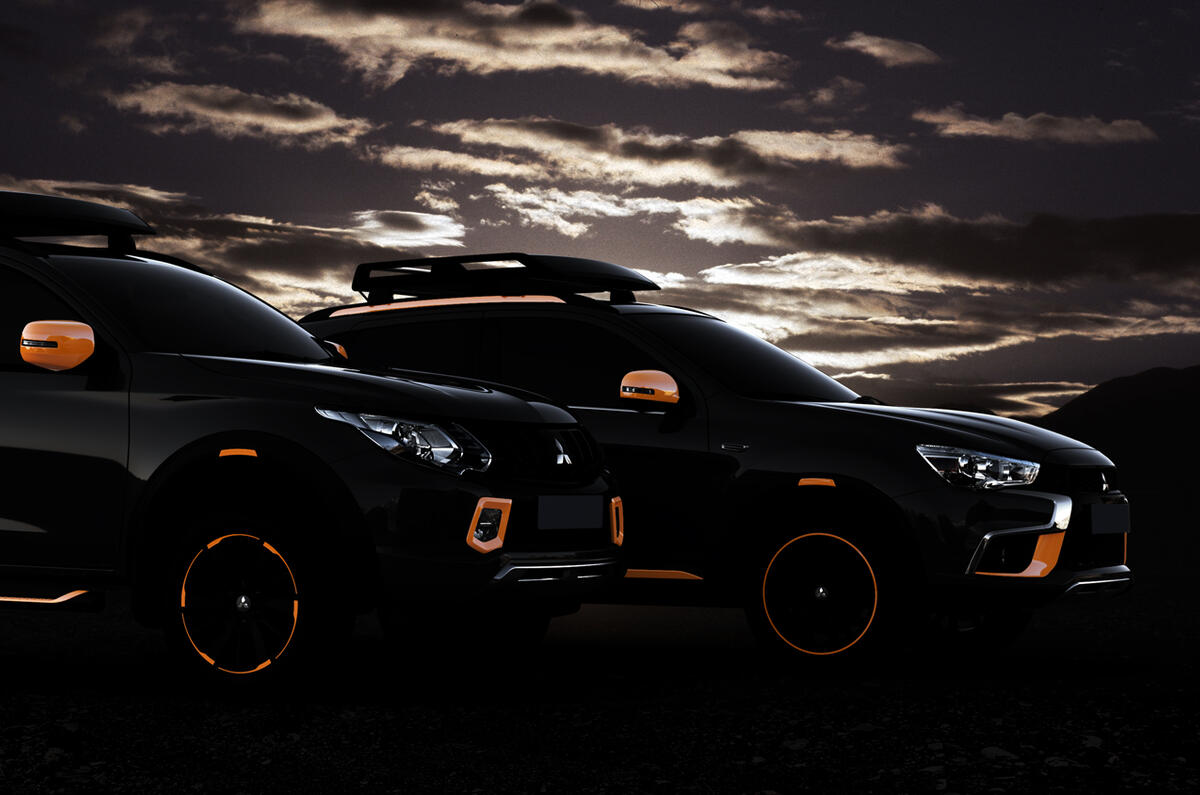 Morgan EV3 – Morgan will launch its first ever all-electric model – the EV3 – at the Geneva motor show. It's based on the Morgan 3 Wheeler and will be good for a claimed range of 150 miles, when it goes on sale this summer.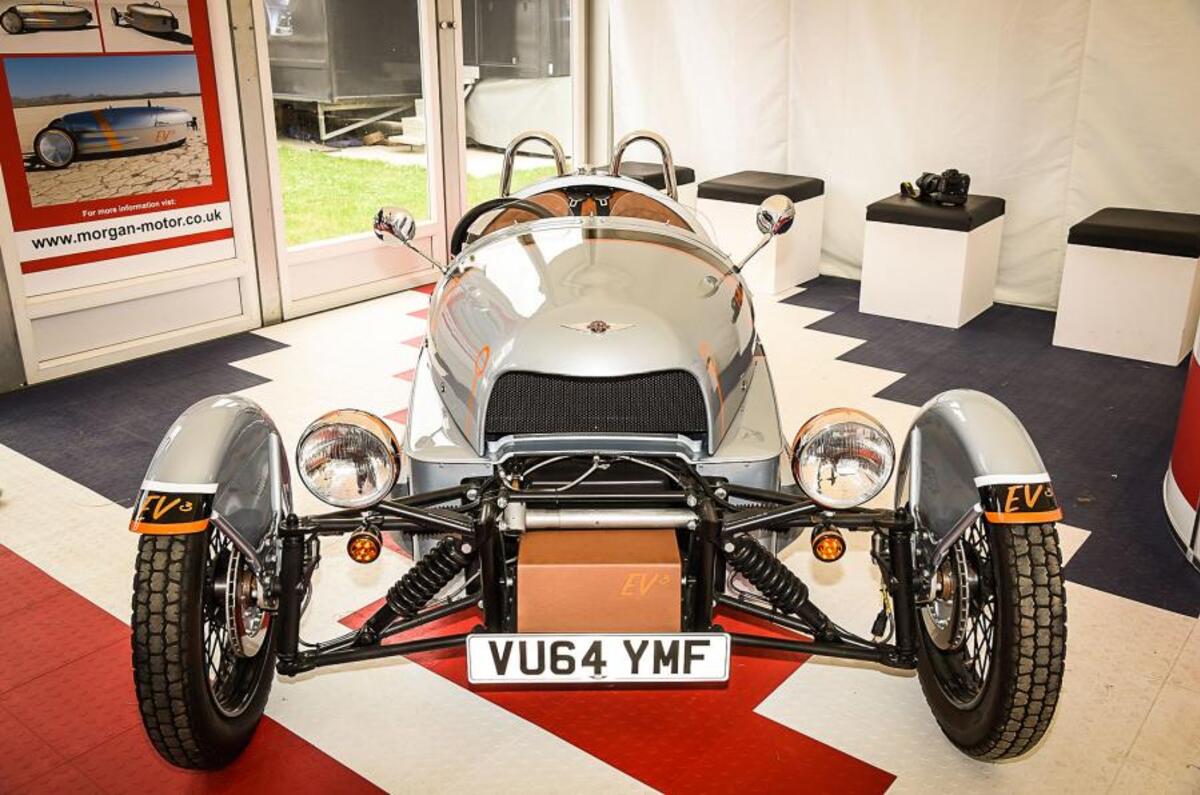 NanoFlowcell Quantino – Using pioneering electric vehicle technology, the Quantino has a projected range of more than 600 miles. NanoFlowcell is also considering a small production run of the Quantino.
Nissan wireless charging concept – Nissan has promised to showcase a high-performance wireless charging system for electric vehicles in Geneva. If the technology is widely adopted, wireless charging could help to increase the uptake of EVs.
Pagani Huayra BC – a hardcore version of the Pagani Huayra is slated for the Geneva show. Although no performance figures have been made, improvements to the Huayra's 3.2sec 0-62mph time and 230mph top speed are expected, as is a considerable premium over the standard Huayra's £666,000 price tag.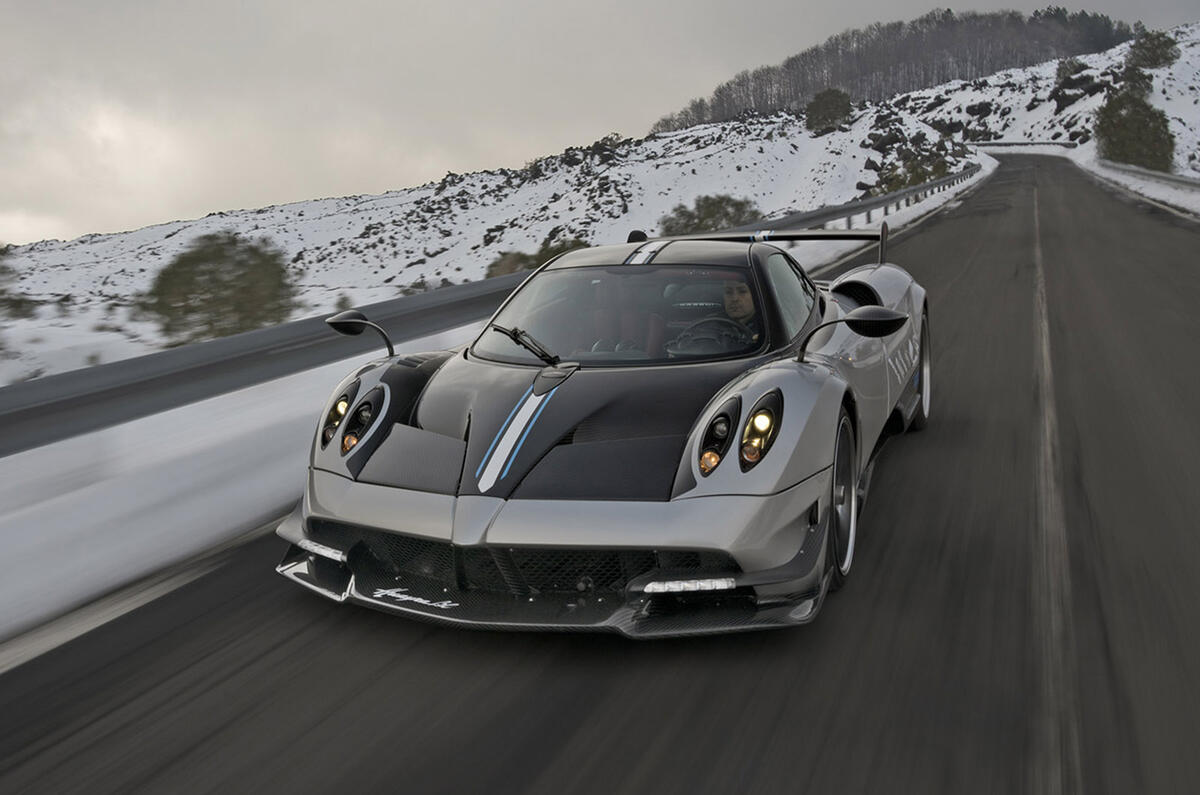 Peugeot Traveller i-Lab – Peugeot will bring the Traveller and Traveller i-Lab to Geneva, both based around the same platform as the Toyota Proace and Citroen Spacetourer. The Traveller i-Lab previews high-end business versions of the traveller, and is loaded with tech, including a 32.0in touchscreen tablet in the rear passenger area.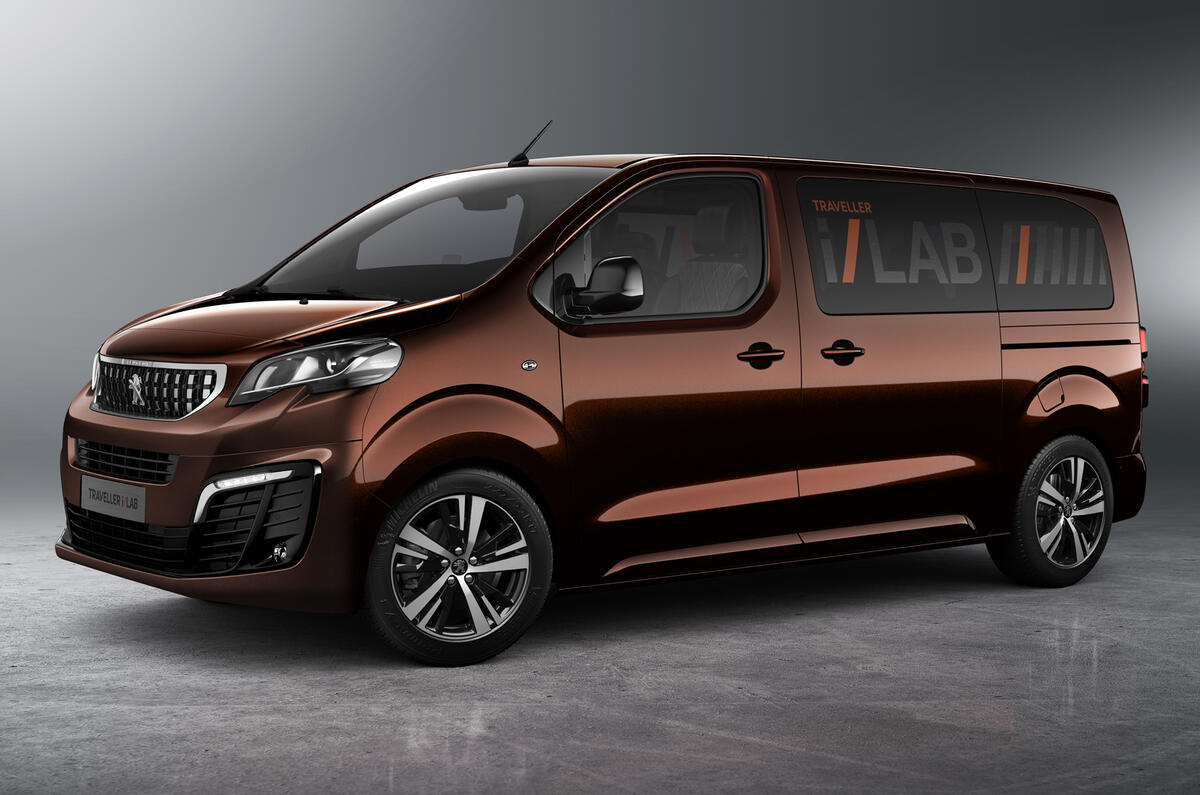 Pininfarina – no name has been given for Pininfarina's Geneva 2016 offering, and only a teaser image has been released. Judging by the picture, though, it'll be a performance car.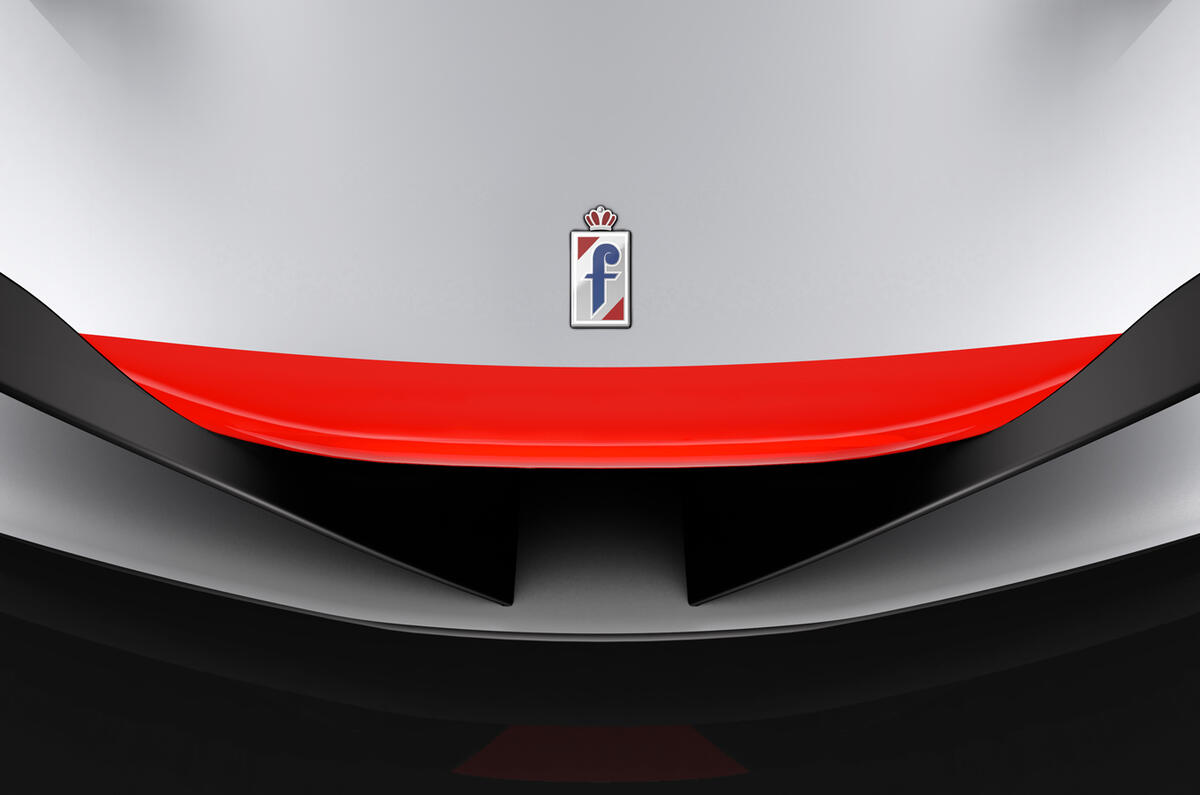 Porsche 718 Boxster and 718 Cayman – Porsche's sports cars receive new names and new engines as part of their mid-life updates. The 718 Boxster will go on sale in April with prices starting from £41,739.
Porsche 911 GT3 – The facelifted Porsche 911 GT3 will make its debut at the Geneva motor show, before going on sale in 2017. It's expected that it will keep the naturally aspirated 3.8-litre engine of the current 911 GT3, despite the turbocharging of the rest of the 911 range.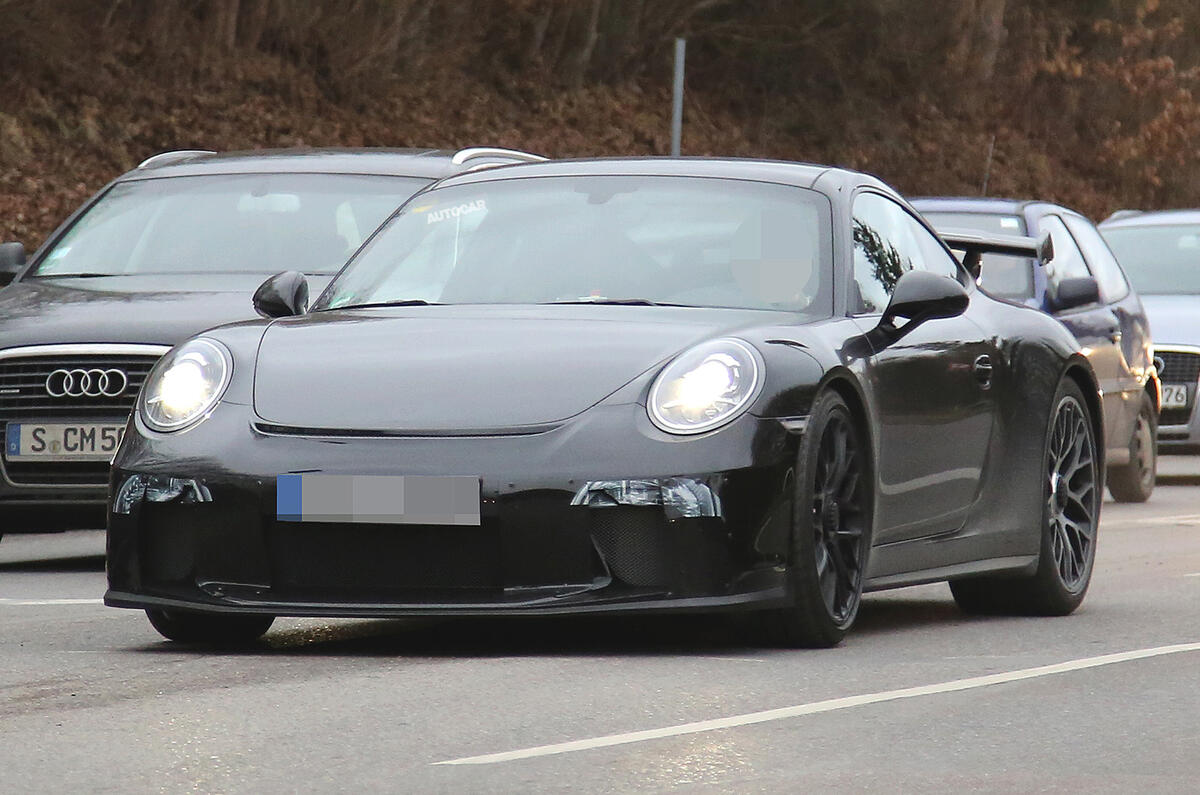 Renault Scenic – The new Scenic will get its full official debut at Geneva. Although it has already been revealed, the new Scenic will be revealed in more detail at the show, including more details on engines, specs and prices.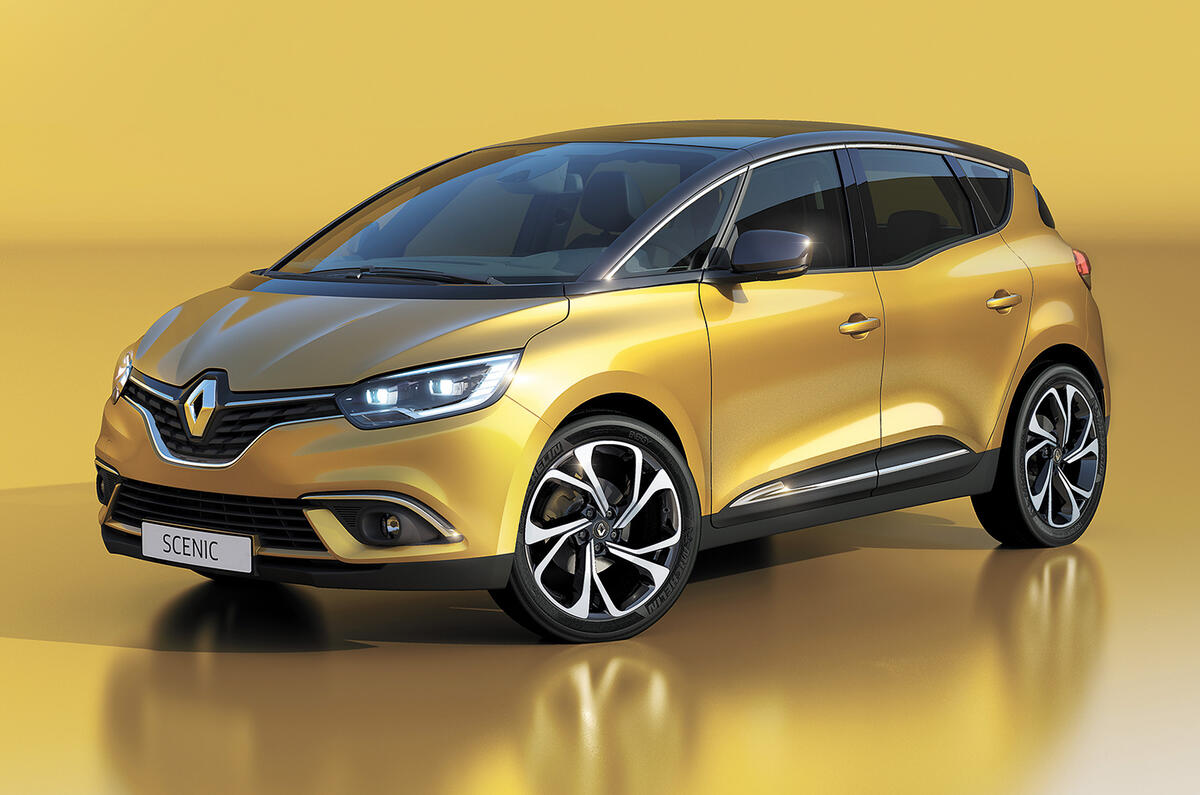 Seat Ateca – Seat's long-awaited SUV will be the first of three cars in Seat's upcoming SUV line-up. The Ateca will share engines and underpinnings with the Leon hatchback and will be a direct rival to the Nissan Qashqai.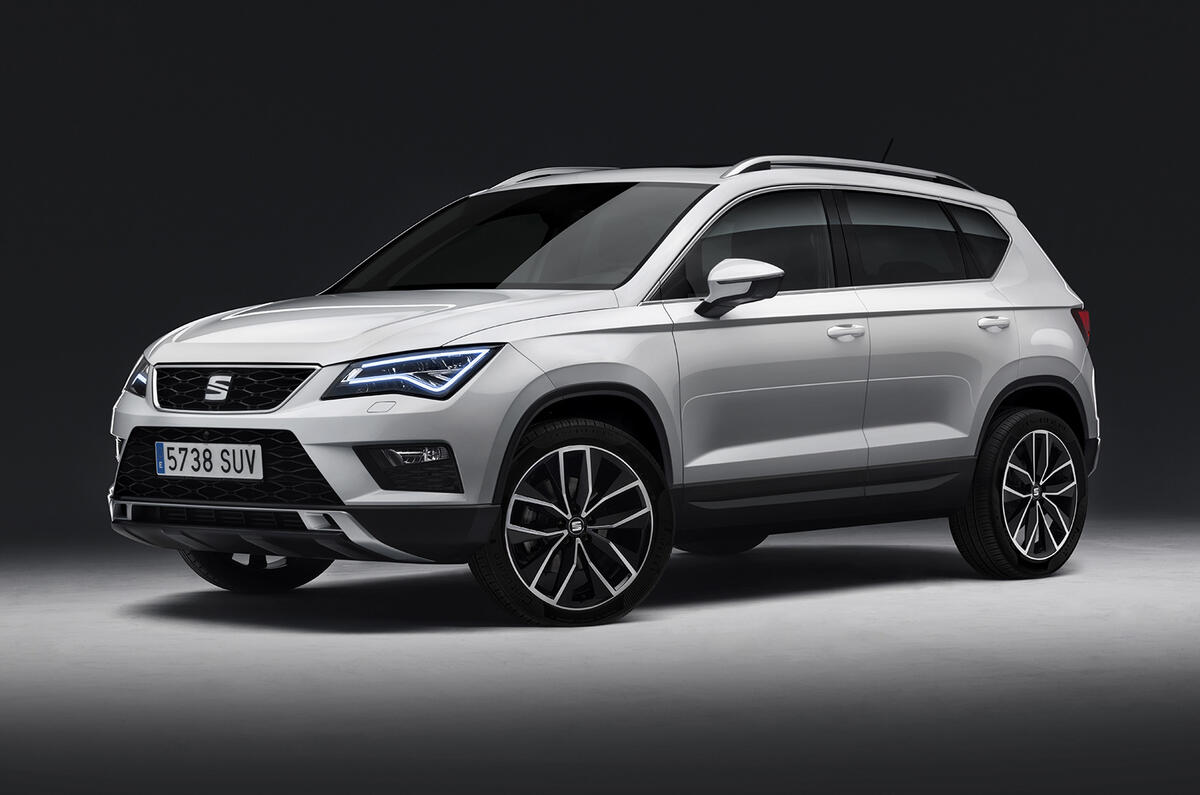 Skoda SUV – Skoda's new large SUV is closely related to the Volkswagen CrossBlue and is expected to take the Kodiak name for production. A range of four-cylinder engines will be offered, with the base unit being a 1.6-litre diesel.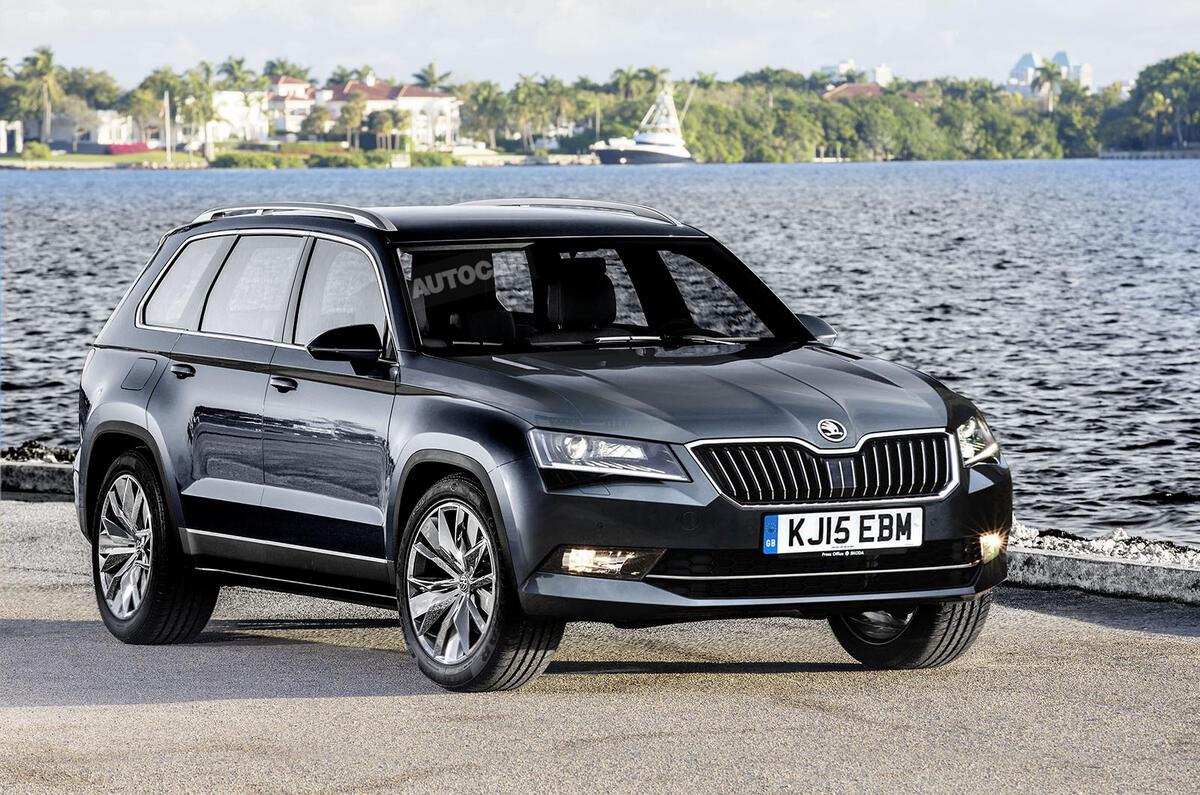 Smart Fortwo Cabrio Brabus – the Brabus-tuned, drop-top Smart will make its debut at the Geneva motor show. It's only been confirmed and teased in a round-up and group shot of Geneva-bound Mercedes-Benz models so far, but is expected to use a fettled version of the Fortwo's turbocharged 0.9-litre, three-cylinder engine.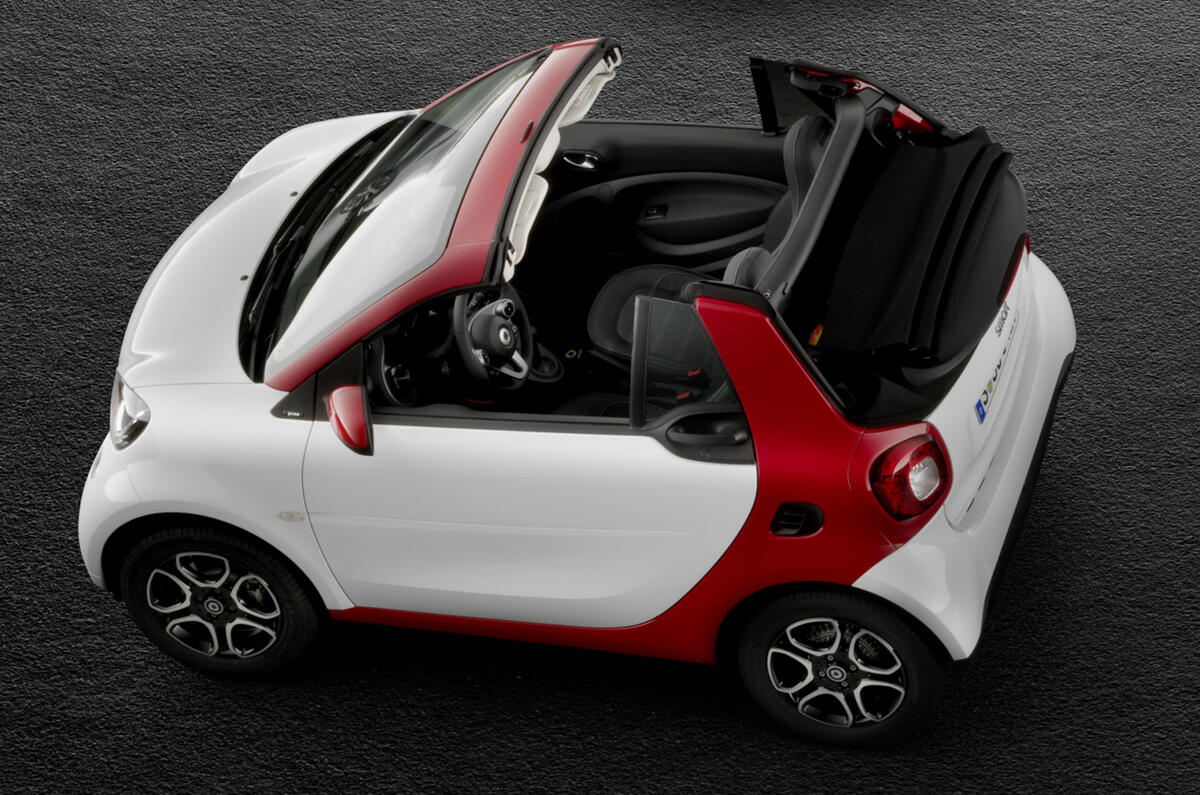 Spyker C8 Preliator – Spyker has released a teaser image of its C8 Preliator, which will be revealed at Geneva. The Dutch supercar maker is tight-lipped about any details of the new car, but it's more than likely to be electric, after Spyker joined forces with American electric aerospace company Volta Volare.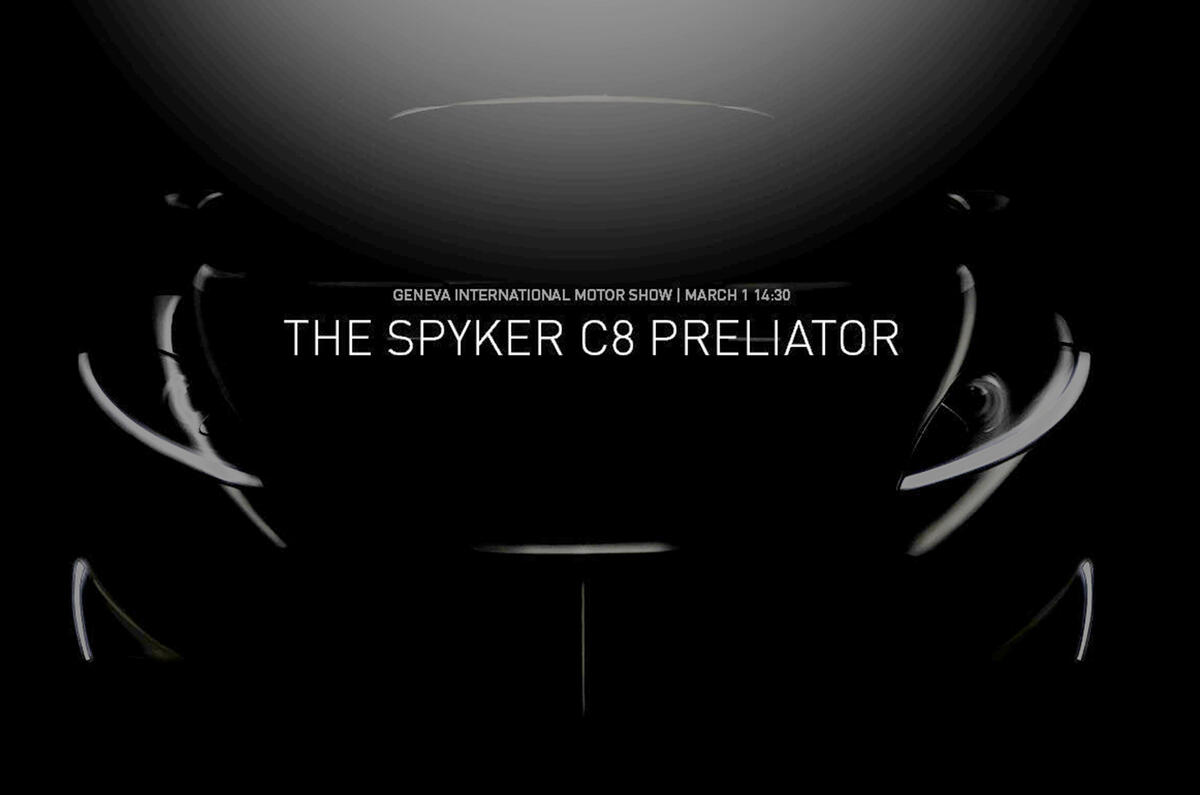 Ssangyong Tivoli XLV – Ssangyong will bring an extended Tivoli, named Tivoli XLV, to the Geneva motor show. Although sharing the same wheelbase as the Tivoli, it is 235mm longer, with 297 litres of extra boot space.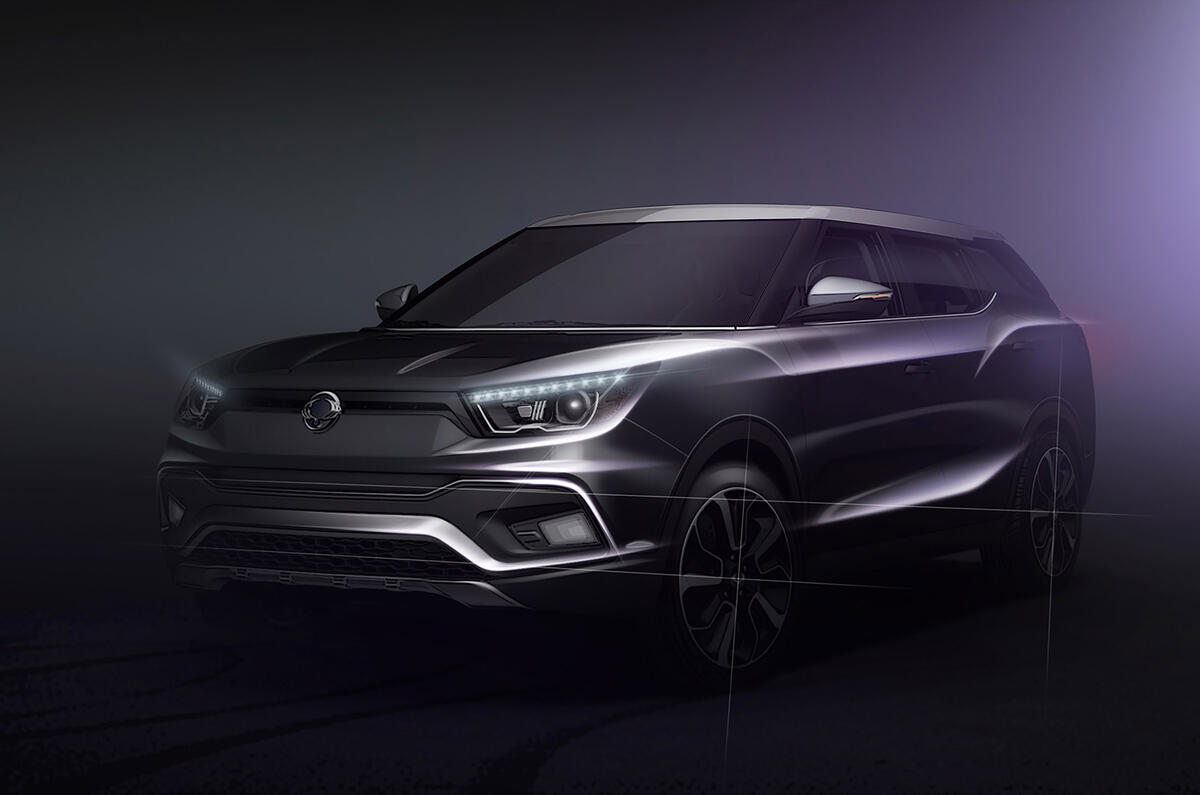 Ssangyong SIV-2 concept – the second Ssangyong slated for Geneva, the SIV-2 will preview a Nissan Qashqai-sized SUV which, when on sale in 2018, will be offered in mild-hybrid, PHEV and EV formats.
Subaru XV concept – Subaru confirmed that it will preview the next XV crossover at Geneva, after the current model received its mid-life refresh. Details are sparse, but Subaru has released a teaser image of the concept.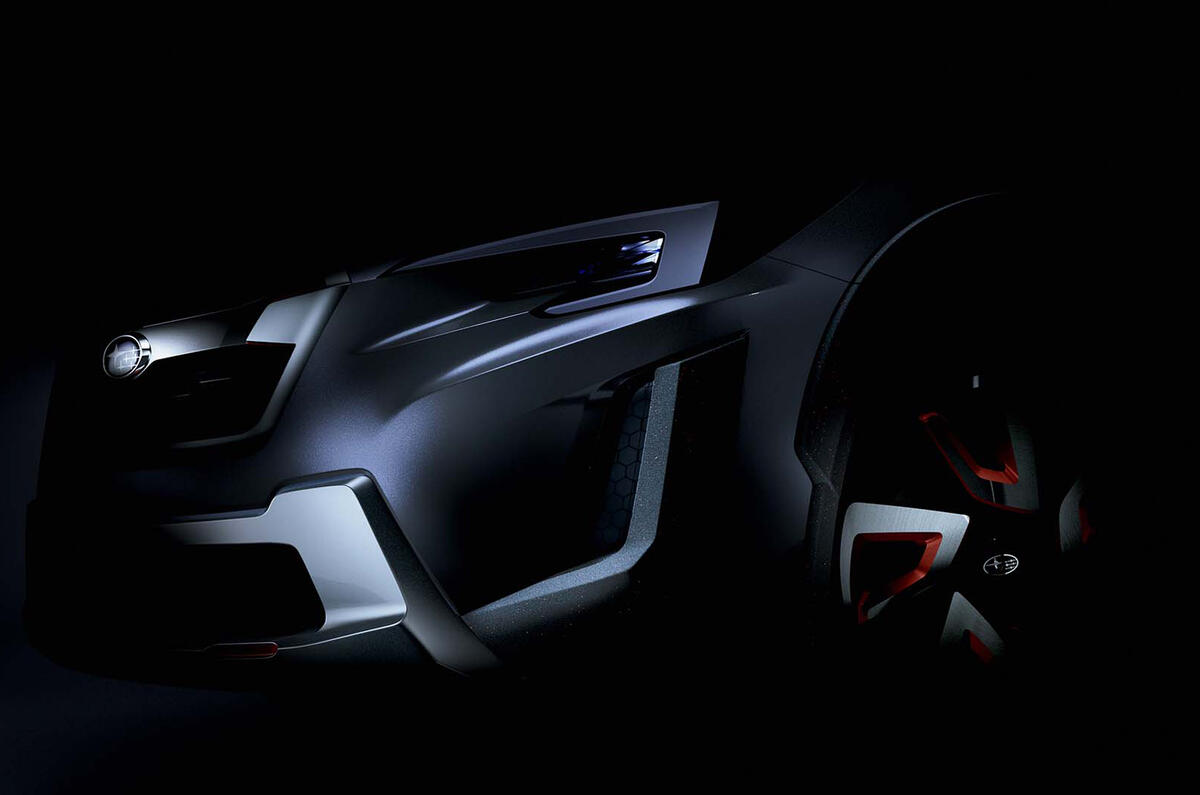 Toyota C-HR – The production version of Toyota's Nissan Juke-rivalling C-HR crossover coupé will make its debut at the Geneva show. Toyota is tight-lipped on details, but it's expected that it'll have a hybrid powertrain at launch.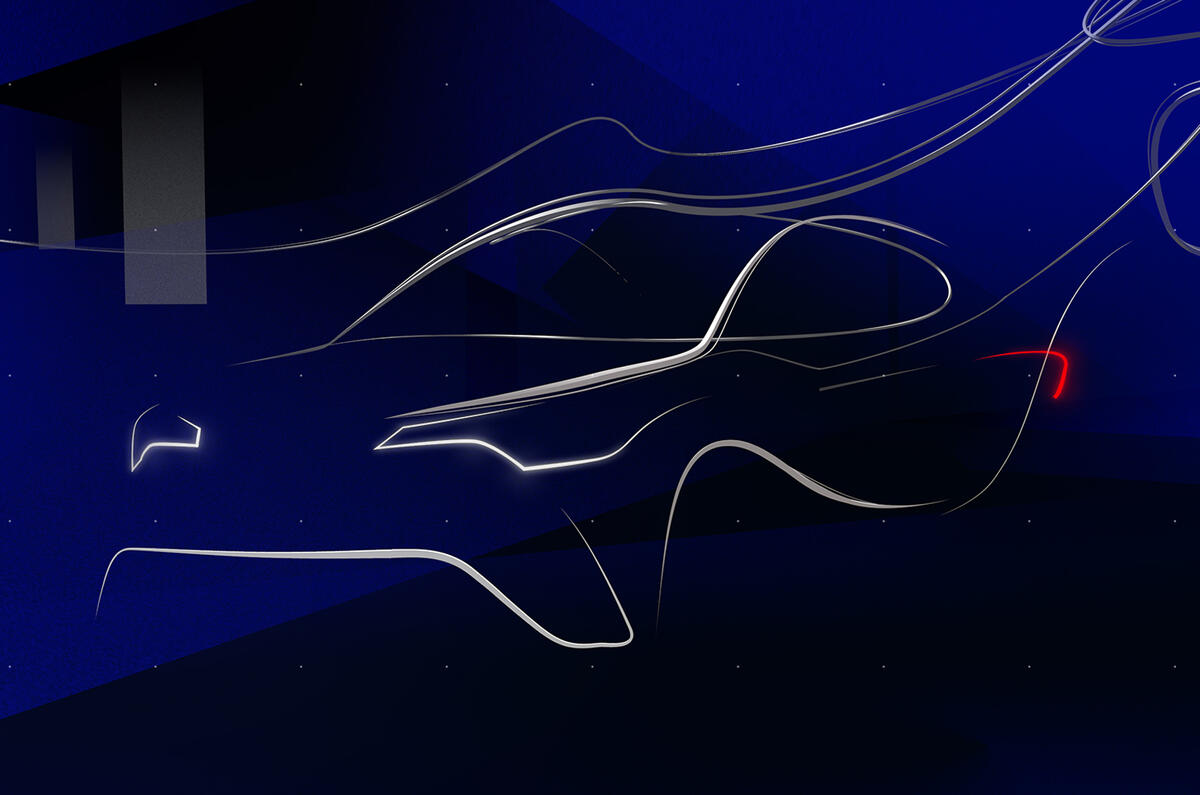 Toyota Proace Verso – Toyota's van-based MPV will be revealed at the Geneva motor show, with "advanced safety and convenience" features.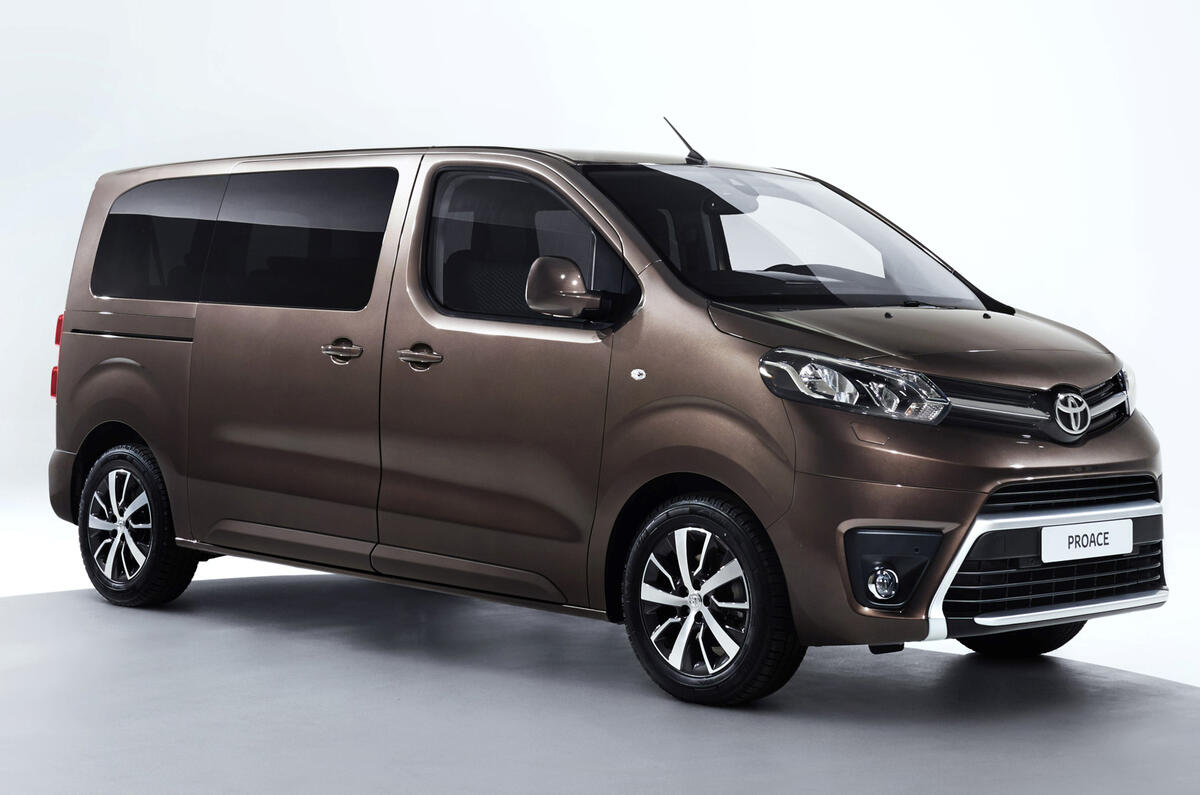 Vauxhall GT Concept – Billed as setting a template for future sports cars to come from Vauxhall-Opel, the GT Concept is powered by a 144bhp 1.0-litre three-cylinder petrol engine. Its styling is inspired by previous Vauxhall concept cars from the mid-1960s.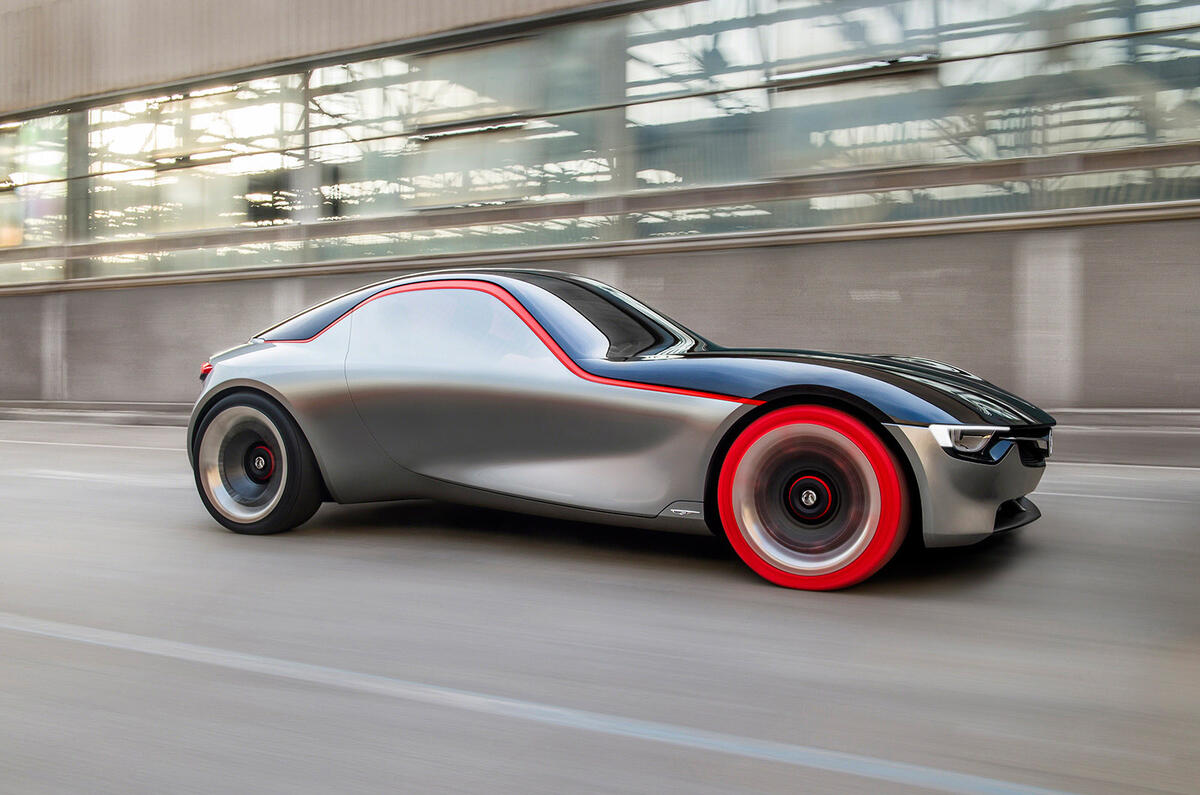 Vauxhall Mokka X – the facelifted Vauxhall Mokka gains an X for the Geneva show, as well as refreshed styling and infotainment.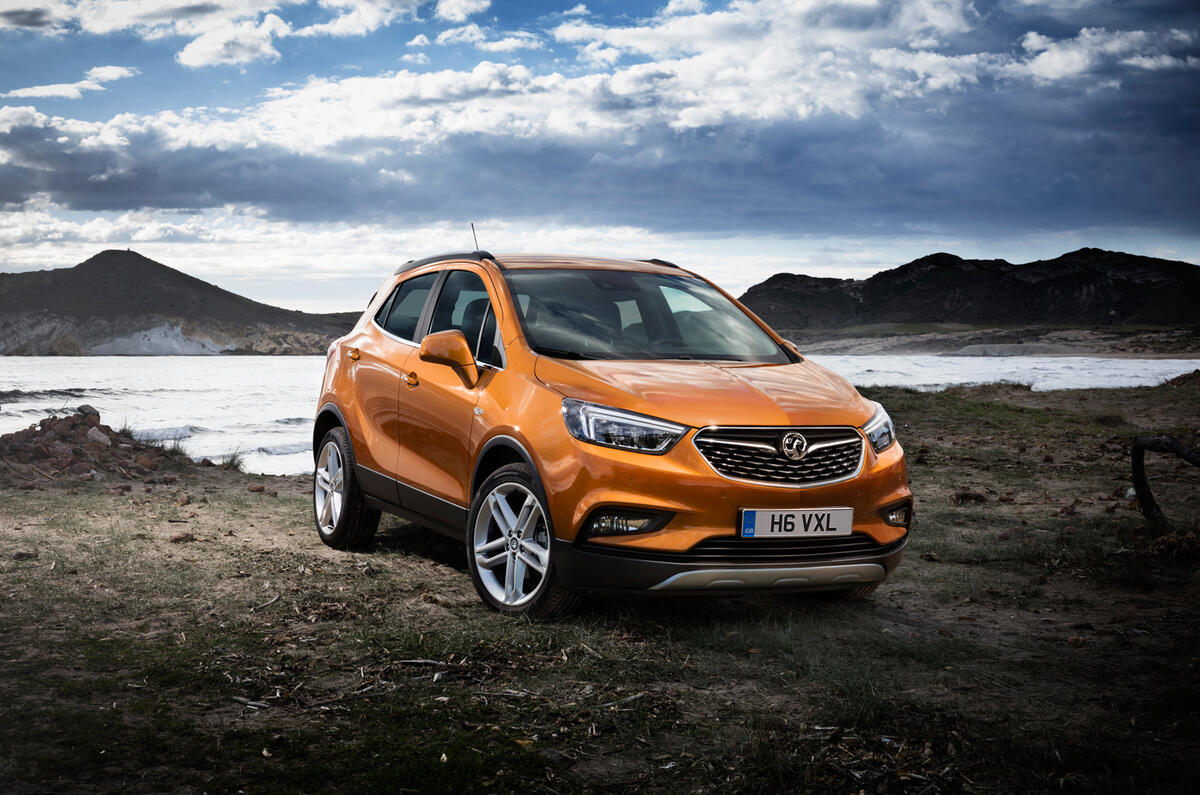 Volkswagen T-Cross – VW's latest SUV concept is based on the Polo and is intended to preview a sub-£18,000 rival to the Nissan Juke.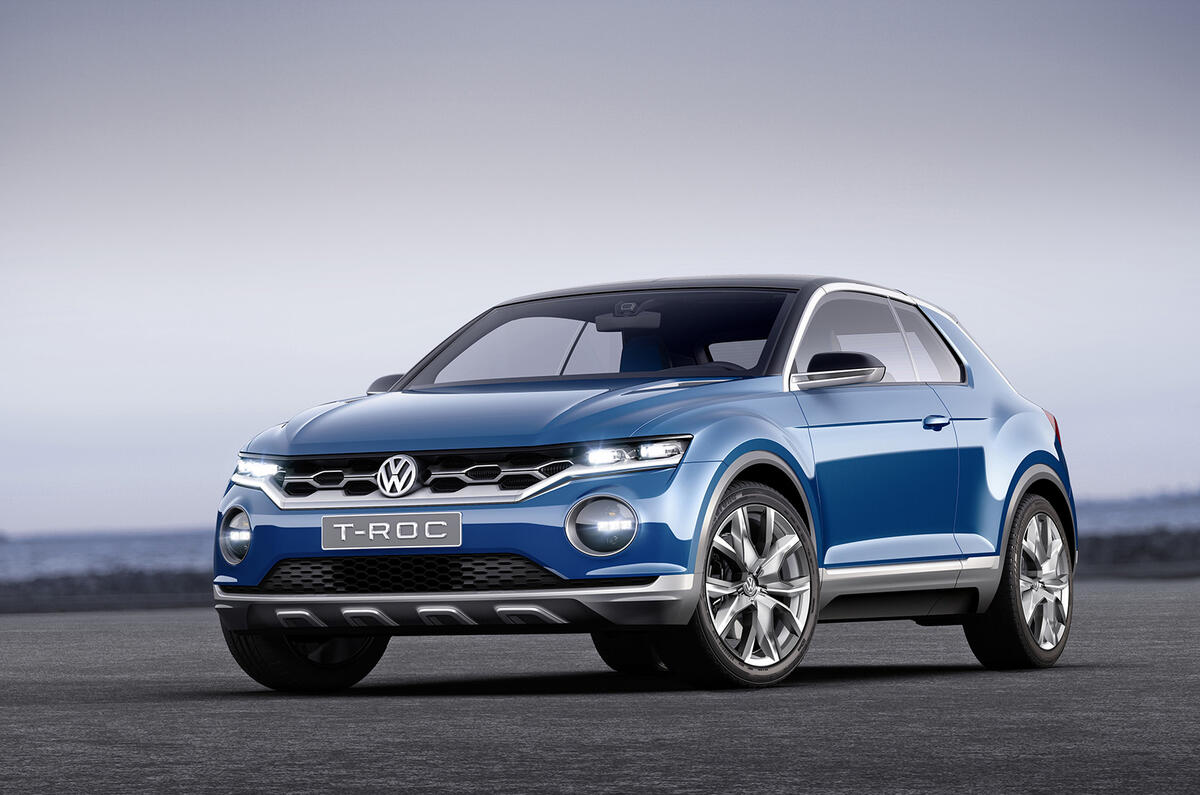 Volkswagen Up – the facelifted Volkswagen Up will make its debut at the Geneva show, with subtly refreshed styling, a frugal new engine and more customisable options.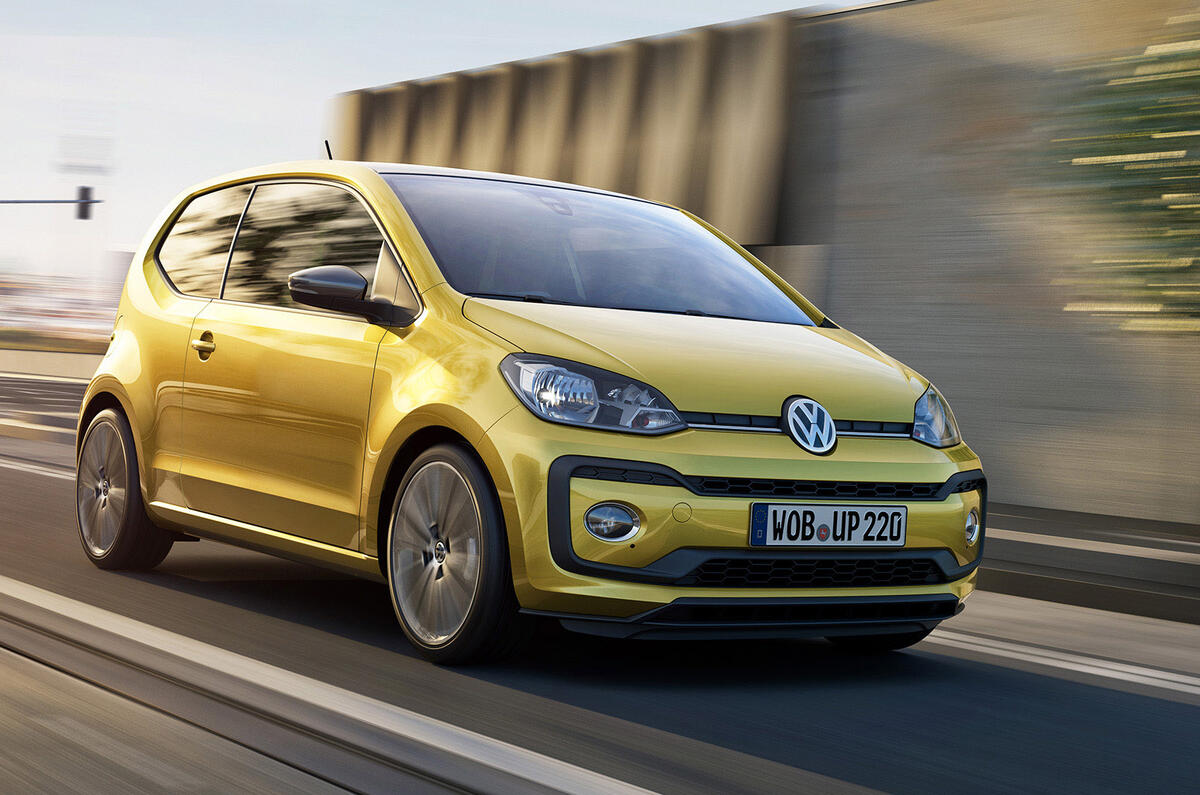 Volvo V40 – Volvo's BMW 1 Series rival has been subjected to a mid-life facelift, which will make its formal debut at the Geneva motor show, before going on sale in May.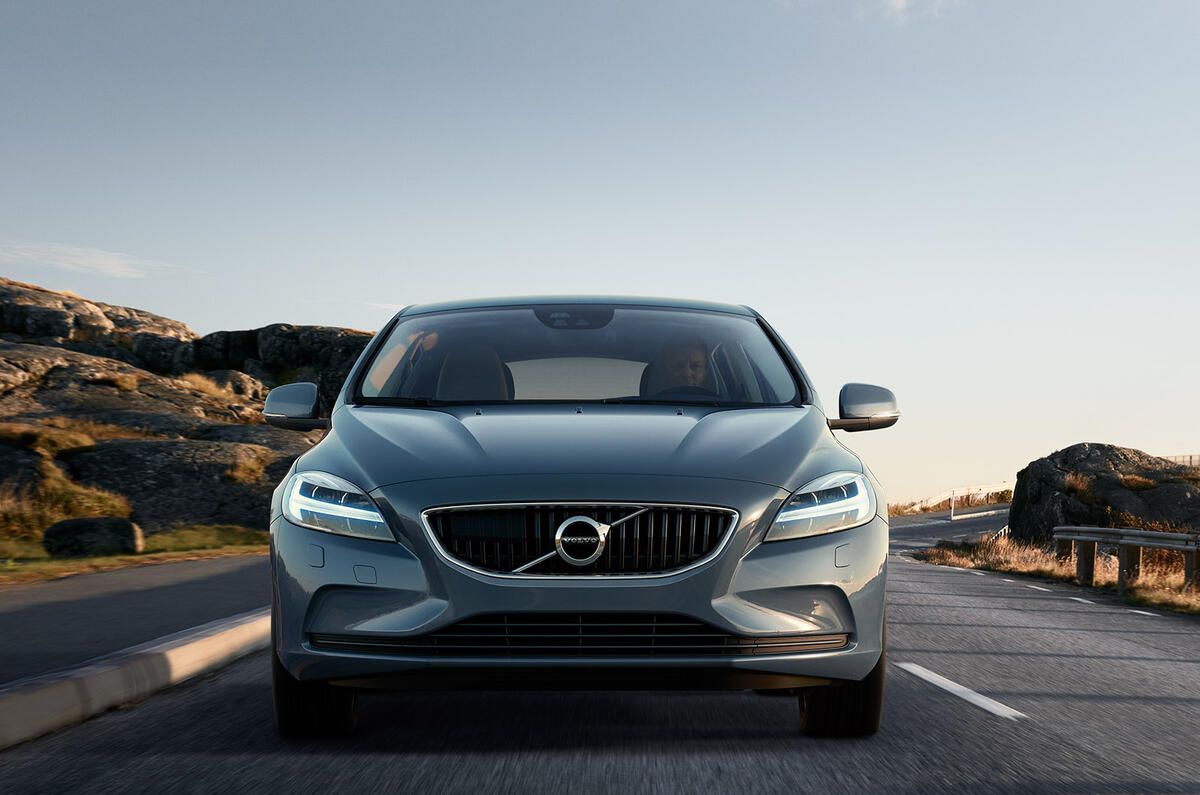 Volvo V90 – The estate sibling to Volvo's recently revealed S90 has already been spotted undisguised in a workshop in Sweden. It will go on sale in the UK in the second half of this year.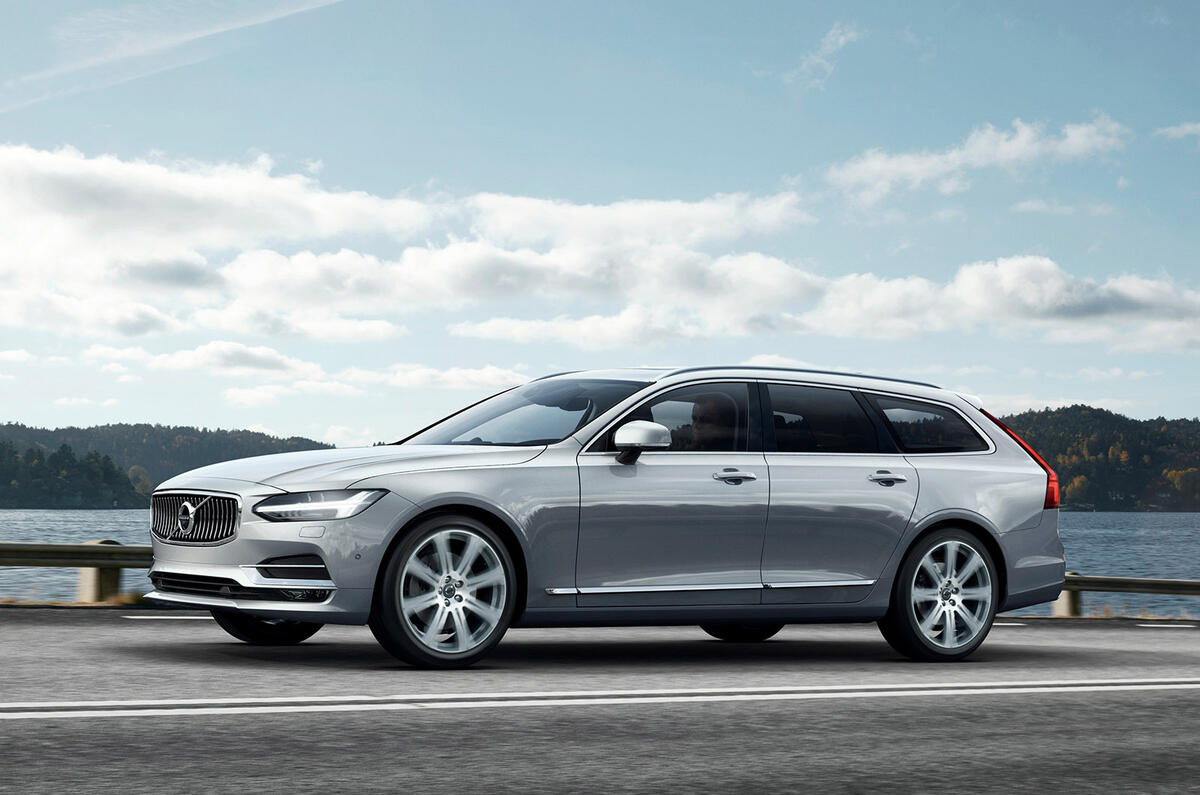 Click here to read more Geneva motor show news